Top Five Stories From Sunday You Must Read Today
Apr 01 - by Mutwiri Mutuota for SportPesa News
Leopards crash out of SportPesa Shield, Perez scores point for SportPesa Racing Point Formula 1 Team in Bahrain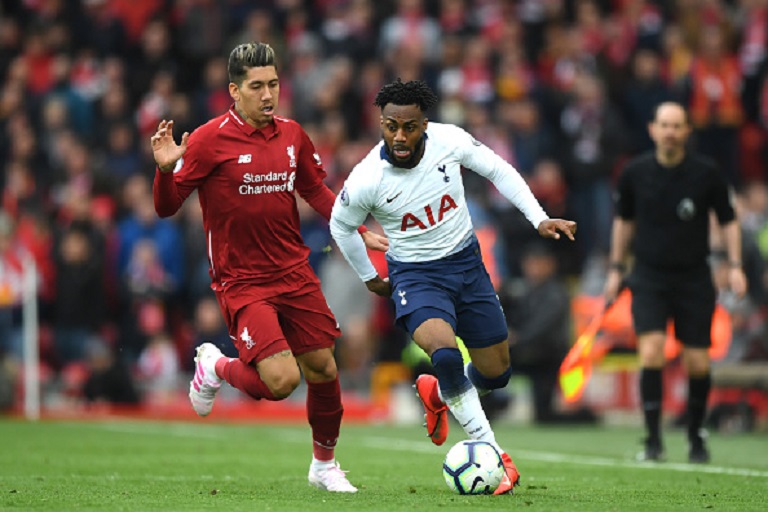 Giant-killing Bungoma Super Stars FC made the 10-time domestic cup winners their second casualty of the 2019 SportPesa Shield when they dumped Leopards out of the competition in a round of 32 shocker at Bukhungu Stadium, Kakamega
IAAF President, Lord Sebastian Coe, assured Athletics Kenya that plans to scrap long distance track races from the Diamond League roster would not disadvantage African athletes as the debate over the controversial move rages on
Liverpool returned to the summit of the English Premier League with a last-gasp 2-1 victory at Anfield over Tottenham Hotspur FC to leave the title race as wide open as ever
NAIROBI, Kenya- The incident-packed Bahrain Grand Prix on Sunday saw SportPesa Racing Point Formula 1 Team driver, Sergio Perez, move up from the tail of the grid to clinch a point as world champion, Lewis Hamilton rode his luck to emerge victorious.
Fans of Kenyan football titans, AFC Leopards SC, look away now.
Giant-killing Bungoma Super Stars FC made the 10-time domestic cup winners their second casualty of the 2019 SportPesa Shield when they dumped Leopards out of the competition in a round of 32 shocker at Bukhungu Stadium, Kakamega.
IAAF President, Lord Sebastian Coe, assured Athletics Kenya that plans to scrap long distance track races from the Diamond League roster would not disadvantage African athletes as the debate over the controversial move rages on.
Turning to overseas football, it emerged on Sunday that the pilot of the plane that killed Cardiff City FC striker, Emiliano Sala, was not qualified to fly as Liverpool returned to the summit of the English Premier League with a last-gasp 2-1 victory at Anfield over Tottenham Hotspur FC to leave the title race as wide open as ever.
That is a wrap of the top five stories on SportPesa News from Sunday you must read today.
Perez Scores For SportPesa Racing, Hamilton In Lucky Bahrain Win
SAKHIR, Bahrain- SportPesa Racing Point Formula 1 Team driver, Sergio Perez, raced from the back of the grid to nick a point as champion Lewis Hamilton romped to a lucky win at the Bahrain Grand Prix on Sunday night.
Starting from position 14, Perez, who finished 10th, worked his way up to battle for a point in a dramatic race where the Mercedes AMG star clinched victory on a wet circuit. READ MORE
Leopards SportPesa Shield Dream Ended By Bungoma, KCB Through
KAKAMEGA, Kenya- AFC Leopards SC's dream of clinching a record 11th domestic cup title ended on Sunday when they were tossed out of the SportPesa Shield by little-known Bungoma Super Stars FC.
There were no such problems for fellow SportPesa Premier League (SPL) side KCB FC who advanced to the round of 16 by thrashing minnows Vihiga Sportiff FC 4-0. READ MORE
IAAF, Athletics Kenya Reach New Diamond League Format Agreement
MONACO, France- IAAF President Sebastian Coe and CEO Jon Ridgeon have reassured Athletics Kenya that changes to the IAAF Diamond League format next year will not disadvantage African athletes.
Coe, Ridgeon and Athletics Kenya president Lt. General (rtd) Jackson Tuwei met during the World Cross Country Championships in Aarhus in order to avoid any misunderstanding between the two organisations over the new Diamond League format approved by the IAAF Council in Doha earlier this month. READ MORE
Shocking Revelation: Late Cardiff Striker Emiliano Sala Pilot Was Not Qualified
LONDON, United Kingdom- Cardiff claim they are shocked by a report that the pilot in the plane crash that killed Emiliano Sala was not qualified to fly at night.
The Premier League club said they remain "deeply concerned" that the pilot David Ibbotson and those who arranged the flight "seemingly completely disregarded the rules of flying and put Mr Sala's life in such danger". READ MORE
Liverpool Back On Top, Late Own Goal Secures Win Over Tottenham
LIVERPOOL, United Kingdom- Liverpool moved back top of the Premier League in dramatic fashion as Toby Alderweireld's last minute own goal beat Tottenham 2-1 at Anfield on Sunday.
Jurgen Klopp's side move two points clear of Manchester City once more at the top of the table, but City have a game in hand. READ MORE