Top Five Stories From Sunday You Must Read Today
25th March 2019 - by Louis Kalinga
Tanzania thump Uganda to qualify for the AFCON Finals, Osaka and Zverev suffer surprise losses in the Miami Open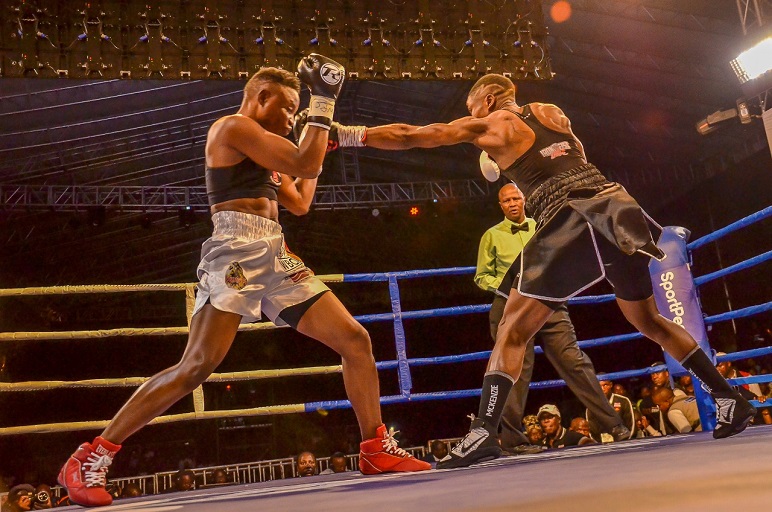 SUMMARY
Luka Doncic had a triple double and Dirk Nowitzki underlined his final game at Oracle Arena with a throwback performance as the Dallas Mavericks handed the Golden State Warriors their worst loss of the season
Naomi Osaka crashed out of the third round of the WTA and ATP Miami Open on Saturday as Hsieh Su-Wei exacted revenge for a painful Australian Open defeat with a 4-6, 7-6 (7/4), 6-3 victory
Tanzania thumped rivals Uganda 3-0 in Dar es Salaam on Sunday to qualify for the Africa Cup of Nations (AFCON) finals for the first time in 39 years

NAIROBI, Kenya- All the hype that preceded the most anticipated boxing match in recent Kenyan history was met by just as much vivacity as thousands gathered to show their perennial love and support for Fatuma 'Iron Fist' Zarika as she took to the ring to defend her title once more.
Luka Doncic had a triple double and Dirk Nowitzki underlined his final game at Oracle Arena with a throwback performance as the Dallas Mavericks handed the Golden State Warriors their worst loss of the season on Saturday.
Naomi Osaka crashed out of the third round of the WTA and ATP Miami Open on Saturday as Hsieh Su-Wei exacted revenge for a painful Australian Open defeat with a 4-6, 7-6 (7/4), 6-3 victory.
Tanzania thumped rivals Uganda 3-0 in Dar es Salaam on Sunday to qualify for the Africa Cup of Nations (AFCON) finals for the first time in 39 years.
Here are the top five stories from Sunday compiled by SportPesa News that you must read today:
Eager Kenyans Gather At Archives In Support Of World Champion Zarika
NAIROBI, Kenya- All the hype that preceded the most anticipated boxing match in recent Kenyan history was met by just as much vivacity as thousands gathered to show their perennial love and support for Fatuma 'Iron Fist' Zarika as she took to the ring to defend her title once more. The World Boxing Council (WBC) Super Bantamweight champion, Zarika was set to take on Zambian Catherine Phiri for a second time at the Kenyatta International Convention Center (KICC) yesterday and from the moment the gates were open at 4pm, the venue began to fill up. READ MORE
No Curry, No Flavour! Mavs Rout Warriors In Emotional NBA Game
LOS ANGELES, United States- Luka Doncic had a triple double and Dirk Nowitzki underlined his final game at Oracle Arena with a throwback performance as the Dallas Mavericks handed the Golden State Warriors their worst loss of the season on Saturday. Doncic finished with a game high 23 points, 11 rebounds and 10 assists and Nowitzki, who is likely in his final NBA season, scored a season high 21 points in a 126-91 blowout victory by the visiting Mavs. READ MORE
Osaka, Zverev Ousted As Serena Williams Retires From Miami Open
MIAMI, United States- Naomi Osaka crashed out of the third round of the WTA and ATP Miami Open on Saturday as Hsieh Su-Wei exacted revenge for a painful Australian Open defeat with a 4-6, 7-6 (7/4), 6-3 victory. World number one Osaka had looked in little danger after winning the first set and moving a break ahead in the second. READ MORE
Tanzania Crush Uganda To Qualify For AFCON In 39 Years
DAR ES SALAAM, Tanzania- Tanzania thumped rivals Uganda 3-0 in Dar es Salaam on Sunday to qualify for the Africa Cup of Nations (AFCON) finals for the first time in 39 years. Goals by Simon Msuva (21st minute), Erasto Nyoni (51st) and Aggrey Morris (57th) ensured Taifa Stars secured the needed victory to join Uganda Cranes who had already booked a berth for the continental showpiece to be staged in Cairo, Egypt on June 21 to July 19, 2019. READ MORE
Queen Zarika Survives Phiri Onslaught To Rule Nairobi Fight Night 2
NAIROBI, Kenya- World Boxing Council (WBC) women Super bantamweight champion, Fatuma 'Iron Fist' Zarika crowned the second edition of Nairobi Fight Night by surviving a furious assault from Zambian challenger, Catherine Phiri to retain her title with a unanimous 3-0 victory on Saturday night. In a rematch of their brutal encounter two years ago, Zarika was pushed all the way before she held on to her crown at a jam-packed dome set at the Kenyatta International Convention Centre (KICC) grounds with the judges, Michael Neequaye, Fillemon Mweya and Irene Semakula returning 98-92 99-91 97-93 to spark wild celebrations among the home crowd on a hot Nairobi night. READ MORE