Top Five Stories From Saturday You Must Read Today
Oct 28 - by Mutwiri Mutuota for SportPesa News
Sporting legend Dick 'Tiger' Murunga passes on, Liverpool charge to EPL summit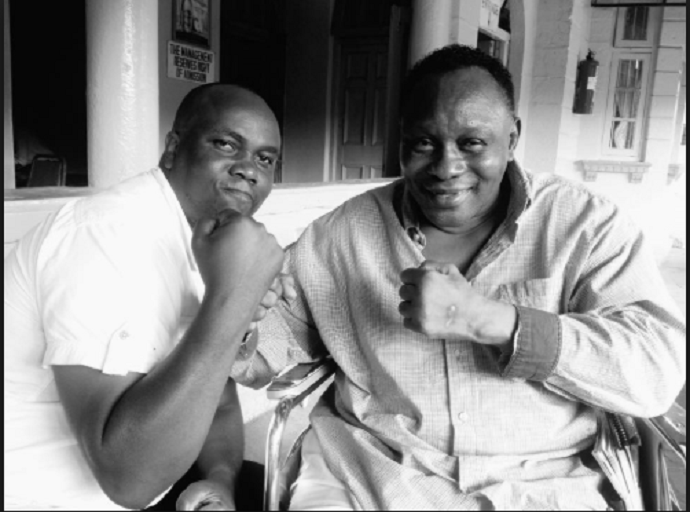 As the country grieved the loss of a sporting legend, battle lines were being drawn in the season ending 2018 Kenyan National Rally Championship (KNRC) event- the Guru Nanak Rally
Liverpool FC charged to the summit of the English Premier League when they blanked Cardiff City FC 4-1 at Anfield
To wrap up the top five stories on SportPesa News from Saturday you must read today, how about finding out what transpired when rugby's biggest rivals, New Zealand All Blacks locked horns with Australia Wallabies
NAIROBI, Kenya- Kenya marked the end of an era in boxing when the passing on of Dick 'Tiger' Murunga, the first fighter from the country to bag at the medal at the Olympics was confirmed on Saturday morning in a sad day for sport.
As the country grieved the loss of a sporting legend, battle lines were being drawn in the season ending 2018 Kenyan National Rally Championship (KNRC) event- the Guru Nanak Rally.
In international football, Liverpool FC charged to the summit of the English Premier League when they blanked Cardiff City FC 4-1 at Anfield as the build-up to the latest El Clasico in the Spanish La Liga where FC Barcelona will entertain Real Madrid CF gathered pace.
To wrap up the top five stories on SportPesa News from Saturday you must read today, how about finding out what transpired when rugby's biggest rivals, New Zealand All Blacks locked horns with Australia Wallabies.
End Of An Era As Boxing Legend Tiger Murunga Passes On
NAIROBI, Kenya- The 1972 Munich Olympic Games Bronze Medalist and Kenya Professional Boxing Association founder Dick 'Tiger' Murunga passed away on Friday, October 26 while undergoing treatment at the Kenyatta National Hospital. His son, Mohammed Murunga, communicated the sad news of his demise, shortly after. Mohammed, currently resides in Minneapolis, United States. READ MORE
Drivers All Charged Up For Season-Ending Guru-Nanak Rally
NAIROBI, Kenya- The 39th running of Guru Nanak Rally will, nevertheless, see the KNRC gurus face stiff opposition from youngsters such as Onkar Rai nephew of legendary Sarbi Rai), reigning African champion Manvir Baryan and fast-rising Farhaaz Khan. Manvir shocked established drivers during the ARC York Rally of South Africa (formerly Sasol Rally) in April where he became the first non South African winner of the event in his highflying Skoda R5. READ MORE
Liverpool Go Top Of The EPL After Cardiff Rout
LIVERPOOL, United Kingdom- Sadio Mane scored twice as Liverpool took advantage of their title rivals' inactivity to go three points clear at the top of the Premier League with a 4-1 win at home to Cardiff on Saturday as Bournemouth and Watford both continued their fine starts to the season. Liverpool were the only club who started the weekend among the top five in action on Saturday, with reigning champions Manchester City not facing Tottenham Hotspur until Monday. READ MORE
Barcelona Vs Real Madrid- The Money Clasico
BARCELONA, Spain- Barcelona against Real Madrid is a rivalry that goes back 116 years, to a pitch drenched in horse manure and spectators that cheered players falling over as much as them scoring a goal. Barca won that first meeting in May 1902, 3-1, but more than a century on the landscape looks rather different. READ MORE
All Blacks Overpower Australia To Complete Series Sweep
YOKOHAMA, Japan- World champions New Zealand crushed old foes Australia 37-20 in Japan on Saturday to complete a 3-0 Bledisloe Cup series whitewash. Fly-half Beauden Barrett scored 17 points and was five-from-six with the boot in Yokohama as the All Blacks piled more pressure on the struggling Wallabies and under-fire coach Michael Cheika. READ MORE