Top Five Stories From Monday You Must Read Today
20th November 2018 - by Mutwiri Mutuota
A walk with Ghost Mulee Part 1 rolls out, Gor former head coach on the verge of Black Stars appointment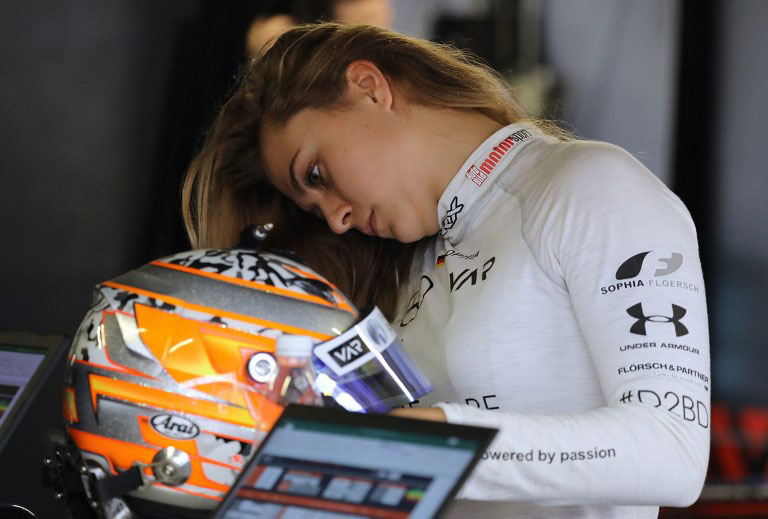 SUMMARY
Immediate former Gor Mahia FC head coach, Dylan Kerr, is set to be unveiled as the new boss of Premier Soccer League (PSL) side, Black Leopards SC according to reports in South Africa on Monday
World 3000m-steeplechase record holder, Beatrice Chepkoech has made the final shortlist of the 2018 IAAF Female Athlete of the Year award released on Monday
NAIROBI, Kenya- Two-time British Prime Minister Benjamin Disraeli once wrote, "The legacy of heroes is the memory of a great name and the inheritance of a great example," a quote that resonates well with former Harambee Stars coach Jacob "Ghost" Mulee.
Immediate former Gor Mahia FC head coach, Dylan Kerr, is set to be unveiled as the new boss of Premier Soccer League (PSL) side, Black Leopards SC according to reports in South Africa on Monday.
World 3000m-steeplechase record holder, Beatrice Chepkoech has made the final shortlist of the 2018 IAAF Female Athlete of the Year award released on Monday.
Curtains came down on the "fast and furious" 2018 Kenya National Rally Championship season in Stoni Athi with five-times Safari winner Carl "Flash' Tundo registering his sixth win of the season on the 39th edition of Multiple Hauliers Guru Nanak Rally.
A Walk With The Ghost: Chronicles Of Ex-Stars Boss Jacob Mulee (Part 1)
NAIROBI, Kenya- Two-time British Prime Minister Benjamin Disraeli once wrote, "The legacy of heroes is the memory of a great name and the inheritance of a great example," a quote that resonates well with former Harambee Stars coach Jacob "Ghost" Mulee. He remains one of the most decorated Kenyan coaches to date at club and national team level winning domestic and regional titles besides making history as the first tactician to lead Stars to victory at the CAF Africa Cup of Nations. READ MORE
Kerr Set To Be Unveiled As New PSL Side Black Leopards Boss
NAIROBI, Kenya- Immediate former Gor Mahia FC head coach, Dylan Kerr, is set to be unveiled as the new boss of Premier Soccer League (PSL) side, Black Leopards SC according to reports in South Africa on Monday. Kerr who parted ways with the SportPesa Premier League winners on Thursday night is said to have attracted interest from two PSL rivals, with Free State Stars FC also thought to be in the race for the Briton's services. READ MORE
Chepkoech Makes IAAF Female Athlete Of The Year Final Shortlist
NAIROBI, Kenya- World 3000m steeplechase record holder, Beatrice Chepkoech has made the final shortlist of the 2018 IAAF Female Athlete of the Year award released on Monday. Chepkoech is thus in contention to become the first female Kenyan recipient of the top award that will be presented at the December 4 IAAF World Gala in Monaco where she faces competition from four other finalists. READ MORE
Tundo Crowns 2018 KNRC Title With Guru Nanak Victory
NAIROBI, Kenya- Curtains came down on the "fast and furious" 2018 Kenya National Rally Championship season in Stoni Athi with five-times Safari winner Carl "Flash' Tundo registering his sixth win of the season on the 39th edition of Multiple Hauliers Guru Nanak Rally. Having already taken some impressive scalps on Eldoret, RSC, Nanyuki, KMSC and Safari rounds, Tundo and his partner Tim Jessop savored their second career back to back Guru Nanak Rally success at the Sikh Union round in Machakos County. READ MORE
Seven-Hour Surgery For F3 Macau Grand Prix Horror Crash Driver Floersch
HONG KONG, China- A 17-year-old female driver spent at least seven hours in surgery Monday, after fracturing her spine in a horrifying crash at the Formula Three Macau Grand Prix. The German racer Sophia Floersch hurtled into marshals and photographers after flying off the track on Sunday. READ MORE