Six Things You Did Not Know About Tanzanian Boxing Sensation Hassan Mwakinyo
22nd March 2019 - by Erick Ochieng
The pugilist shot to fame after he floored British boxer, Sam Egginton, in England, United Kingdom on September 8, 2018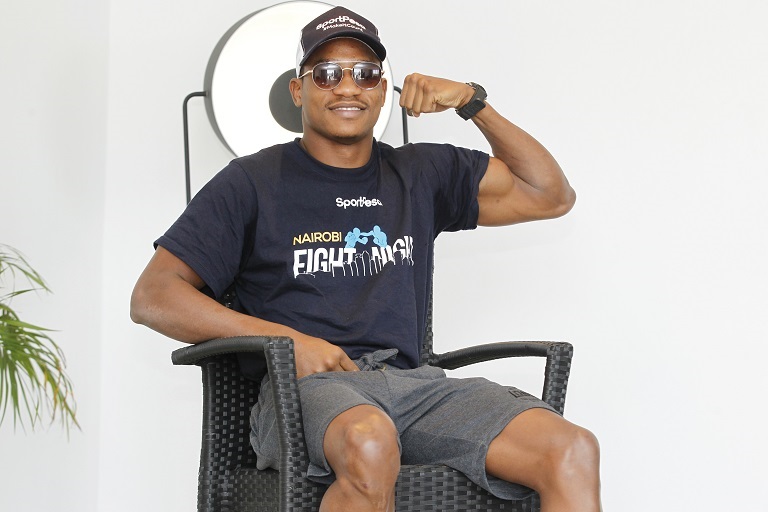 SUMMARY
SportPesa News caught up with the boxer this week and brings you six things you did not know about this sensational fighter from Tanga
NAIROBI, Kenya- Tanzanian boxing sensation Hassan 'Champez' Mwakinyo is in the country to take on Eduardo Sergio 'El Tigre' Gonzalez in a eight-round Super Welterweight non-title fight at the Kenyatta International Convention Center in Nairobi on Saturday night.

The pugilist shot to fame after he floored British boxer, Sam Egginton, in England, United Kingdom on September 8, 2018.
SportPesa News caught up with the boxer this week and brings you six things you did not know about this sensational fighter from Tanga.
MUST READ: Mwakinyo To Gonzalez: I Will Knock You Out Cold
1. He was born in Mombasa
Mwakinyo was born on March 15, 1995 in Bomani, Mombasa before they moved to Tanzania. He is the last born in a family of two boys and two girls.
This is the second time he is visiting Kenya even though his sister still stays in Tudor, along the Kenyan coast.
MUST READ: This Is How Visit To Aging Pal Pal Gym Humbled 'The Bomber' Bellew
2. He is very religious
Mwakinyo is a very religious man and prays every now and then. Actually, prayer is part of his ritual ahead of a fight since he turned professional in November 2015.
"I believe everything that i have achieved in this life is as a result of God. Before any fight, I ask my family to put me in their prayers.
" Whenever I'm in the ring my mother will always be on her knees praying for me without ceasing until the fight is over," he admitted.
MUST READ: Inter 'Bad Boy' Mauro Icardi Folds His Tail And Resumes Training
3. He is a school drop out.
Mwakinyo was forced to drop out of school in Form Two at Sare Secondary in his home town of Tanga when his father passed on in 2012.
This forced him to embrace boxing as he had no one to help him further his education. He reads a lot of books to self educate himself.
MUST READ: Fears Ronaldo Can Be Arrested In US On Rape Charges Force Juve To Shift Pre Season
4. He is a single man
Mwakinyo says he has no girlfriend currently and this is because he has chosen to maintain his focus to achieve his boxing dream, which is to be a world champion.
"I want to own prestigious titles like the International Boxing Federation, World Boxing Council and World Boxing Association belts. I will be ready for marriage once these have been achieved," the 24-year old underlined.
MUST READ: Gor Coach Oktay Special Week Gets Even Better With Fidelity/SJAK Award
5. He is the bread winner in his family
Even though he is the last born, Mwakinyo is the family bread winner. He took this role after his father passed away seven years ago.
His main reason for going into a career in boxing was to feed his family. He could not contain the pain of seeing his mother suffer to put for them food on the table.
"I'm glad that my family have my back. I cherish their prayers which have offered me protection in this challenging sport," he underscored.
MUST READ: Migne Challenges Ghana To Prove Their Might Against Harambee Stars
6. MGM Grand Arena in Las Vegas is his ultimate fight destination
Mwakinyo dreams to fight in this historic place that has shaped the lives of many world champions including former heavyweights Myke Tyson, Jack Johnson, Manny Pacquiao, Terence Crawford, Evander Holyfield among others.