Top Five Stories From Wednesday You Must Read Today
18th October 2018 - by Mutwiri Mutuota
Starlets to play in AWCON after Equatorial Guinea expulsion, Gor's Asudi eying Everton impavct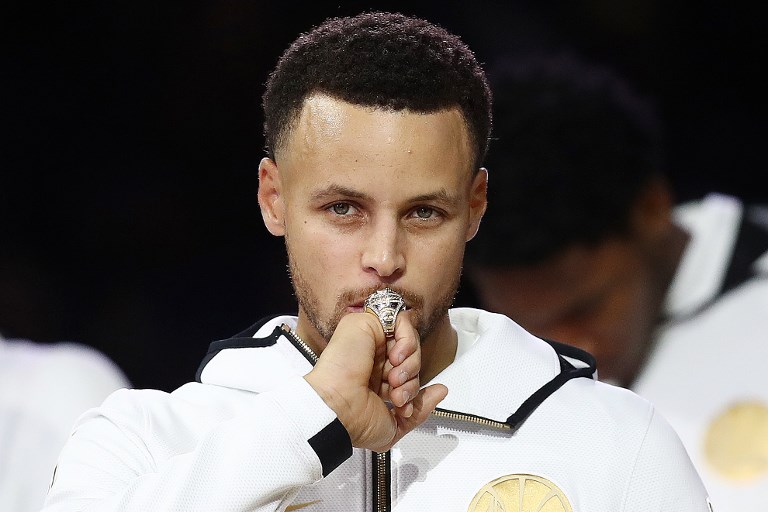 SUMMARY
Kenya celebrated on Wednesday with the news Harambee Starlets would after all feature in the 2018 AWCON finals in Ghana after CAF expelled two-time champions Equatorial Guinea
After a breakthrough season in the SportPesa Premier League (SPL), Gor Mahia FC's Raphael Asudi is itching to make a name if given a chance to play against Everton FC at Goodison Park on November 6
A busy Wednesday in local football saw Football Kenya Federation announce the SPL/National Super League first leg play-off pitting Nakumatt FC and Ushuru FC had been brought forward to Friday
NAIROBI, Kenya- Kenya celebrated on Wednesday with the news Harambee Starlets would after all feature in the 2018 AWCON finals in Ghana after CAF expelled two-time champions Equatorial Guinea for fielding an ineligible player in their final round of qualifying.
After a breakthrough season in the SportPesa Premier League (SPL), Gor Mahia FC's Raphael Asudi is itching to make a name if given a chance to play against Everton FC at Goodison Park on November 6 as the insightful feature published Wednesday narrates.
A busy Wednesday in local football saw Football Kenya Federation announce the SPL/National Super League first leg play-off pitting Nakumatt FC and Ushuru FC had been brought forward to Friday at Nairobi's Camp Toyoyo.
To boxing where deposed World Boxing Foundation Welterweight champion, Kenya's James Onyango is determined to shock Tanzania's Idd Pialari in Dar-es-Salaam when they exchange punches in a non-title clash set for November 3.
To round off the top five stories on SportPesa News from Wednesday you must read today, the new NBA season kicked-off in the same fashion it ended last, with Steph Curry leading champions Golden State Warriors to a 108-100 victory over Oklahoma City Thunder.
Raphael Asudi: Gor's Young Gem Out To Shake Goodison
NAIROBI, Kenya- As the clock ticks towards the historic international friendly between Everton FC and Gor Mahia FC at Goodison Park on November 6, one Kenyan youngster cannot wait to put on his boots on and showcase his talent at the hallowed grounds of English football. Having earned rave reviews from his manager, Dylan Kerr after his breakout season in the 2018 SportPesa Premier League, Raphael Asudi, 20, is in line to play in the biggest game of his nascent career to date when the English Premier League heavyweights welcome the record 17-time Kenyan league champions. READ MORE
AWCON Joy For Starlets After CAF Expels Equatorial Guinea
NAIROBI, Kenya- Harambee Starlets will after all make their second appearance at the biannual CAF Africa Women Cup of Nations (AWCON) after Kenya's appeal against Equatorial Guinea sailed through at the continental football governing body. Football Kenya Federation (FKF) announced on Wednesday that Starlets were reinstated to the competition after the local body petitioned CAF seeking two-time African champions Equatorial Guinea's disqualification from the tournament. READ MORE
Nakumatt, Ushuru SPL Promotion Play-Off Rescheduled
NAIROBI, Kenya- The SportPesa Premier League (SPL)/National Super League promotion play-off first leg match pitting Nakumatt FC against Ushuru FC has been rescheduled to Friday at Camp Toyoyo. The highly anticipated fixture will kick-off at 3pm local-time (+3GMT), with both teams seeking a first leg advantage which will put them in pole position to feature in the top flight next season. READ MORE
Kenya's Onyango Getting Fist-Ready For Pialari Showdown In Dar
NAIROBI, Kenya- World Boxing Foundation (WBF) Welterweight champion James Onyango has trained sights at upsetting home favourite and Tanzanian fighter, Idd Pialari when they clash in a non-title bout at Kinesi Stadium in Dar-es-Salaam on November 3. The ring-rusty former Africa Commonwealth Welterweight champion is stepping training for the showdown against the decorated Pialari who is the Universal Boxing Organization (UBO) International Welterweight titleholder at Nairobi's Kariobangi Social Hall. READ MORE
Curry Powers Warriors To Victory Over Thunder
SAN FRANCISCO, United States- Stephen Curry and Kevin Durant accepted their championship rings Tuesday for leading Golden State to a third NBA title in four campaigns, then powered the Warriors over Oklahoma City 108-100 in their 2018-19 season opener. Curry scored 32 points with nine assists and eight rebounds while Durant had 27 points, eight rebounds and six assists as the Warriors held off a fourth-quarter fightback to make a triumphant launch to their quest for a third consecutive crown. READ MORE