Top Five Stories From Thursday You Must Read Today
8th March 2019 - by Louis Kalinga
Sharks to launch SportPesa Shield campaign against Elim FC, Chelsea victorious in Europa League round of 16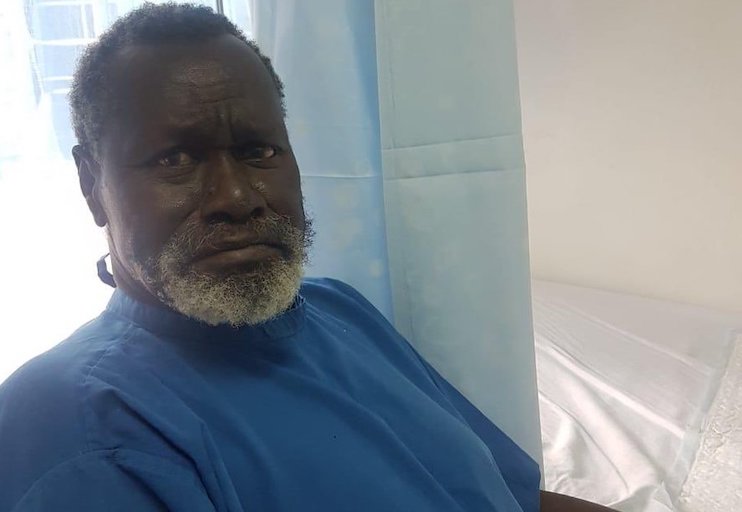 SUMMARY
Chelsea dominated Dynamo Kiev to take control of their Europa League last-16 tie as goals from Pedro Rodriguez, Willian and Callum Hudson-Odoi earned the hosts a 3-0 win at Stamford Bridge
SportPesa Shield holders, Kariobangi Sharks FC will launch their defence of the crown away to Elim FC on Trans Nzoia
Roger Federer is still savoring his latest remarkable milestone, but the Swiss great says his 100th career title is not a sign he's super-human.
The local athletics fraternity has once again been plunged into mourning following the sudden demise of 1968 Olympics silver medallist Daniel Matasi Rudisha, who is the father of middle distance running super star David Lekuta Rudisha

NAIROBI, Kenya- SportPesa Shield holders, Kariobangi Sharks FC will launch their defence of the crown away to Elim FC on Trans Nzoia as four-time domestic champions, Tusker FC announced their withdrawal from the knockout competition on Thursday.
Chelsea dominated Dynamo Kiev to take control of their Europa League last-16 tie as goals from Pedro Rodriguez, Willian and Callum Hudson-Odoi earned the hosts a 3-0 win at Stamford Bridge on Thursday night, the same score Italian side Napoli produced at home against RB Salzburg.
The local athletics fraternity has once again been plunged into mourning following the sudden demise of 1968 Olympics silver medallist Daniel Matasi Rudisha, who is the father of middle distance running super star David Lekuta Rudisha on Wednesday night aged 73.
Roger Federer is still savoring his latest remarkable milestone, but the Swiss great says his 100th career title is not a sign he's super-human.
In golf, Spectators who will attend the 2019 Magical Kenya Open Golf Championship at Karen Golf and Country Club in Nairobi on March 14 to 17 have been promised great entertainment by the organisers.
Here are the top five stories from Thursday compiled by SportPesa News that you must read today:
SportPesa Shield: Holders Sharks Take On Elim, Giants Tusker Pull Out
NAIROBI, Kenya- SportPesa Shield holders, Kariobangi Sharks FC will launch their defence of the crown away to Elim FC on Trans Nzoia as four-time domestic champions, Tusker FC announced their withdrawal from the knockout competition on Thursday. During the draw and launch of the 2019 edition in Nairobi, SportPesa Premier League (SPL) leaders, Bandari FC were handed a relatively easy home tie in the round of 32 when they welcome Kayo FC from Marsabit at the Mbaraki Stadium, Mombasa. READ MORE
Three Is The Joy: Chelsea, Napoli On The Brink Of Europa League Quarters
LONDON, England- Chelsea dominated Dynamo Kiev to take control of their Europa League last-16 tie as goals from Pedro Rodriguez, Willian and Callum Hudson-Odoi earned the hosts a 3-0 win at Stamford Bridge on Thursday night, the same score Italian side Napoli produced at home against RB Salzburg. The Londoners may well need to win the competition to ensure a return to the Champions League next season as they sit sixth in the Premier League, and justified their tag as tournament favourites against the Ukrainians. READ MORE
Kenyan Mourns Another Fallen Track Legend, Daniel Rudisha, Father To David Rudisha
NAIROBI, Kenya- The local athletics fraternity has once again been plunged into mourning following the sudden demise of 1968 Olympics silver medallist Daniel Matasi Rudisha, who is the father of middle distance running super star David Lekuta Rudisha on Wednesday night aged 73. The grief-stricken two-time Olympics and world men champion who is also the men 800m record holder confirmed the devastating news on Thursday morning having taken to Twitter to post touching messages to his father on Tuesday. READ MORE
I'm No Super Man: That Is How Roger Federer Feels After 100 ATP Titles
INDIAN WELLS, United States- Roger Federer is still savoring his latest remarkable milestone, but the Swiss great says his 100th career title is not a sign he's super-human. "The problem is, people always elevate the superstar athlete to like Superman status like we're super-human and all that stuff," Federer said as he prepared for his next challenge at the Indian Wells Masters. READ MORE
Drinks To Flow Freely At Magical Kenya Open
NAIROBI, Kenya- Spectators who will attend the 2019 Magical Kenya Open Golf Championship at Karen Golf and Country Club in Nairobi on March 14 to 17 have been promised great entertainment by the organisers. This was after Kenya Breweries Limited (KBL) came on board on Thursday to inject KSh40 million support that will be used to cater for drinks in the event. READ MORE