This Is What Kenya Shujaa Are Aiming To Do At Sydney 7s
Jan 30 - by Erick Ochieng for SportPesa News
National team inched up a place in the HSBC Series following their Challenge Trophy final loss to England ahead of their Australia charge this weekend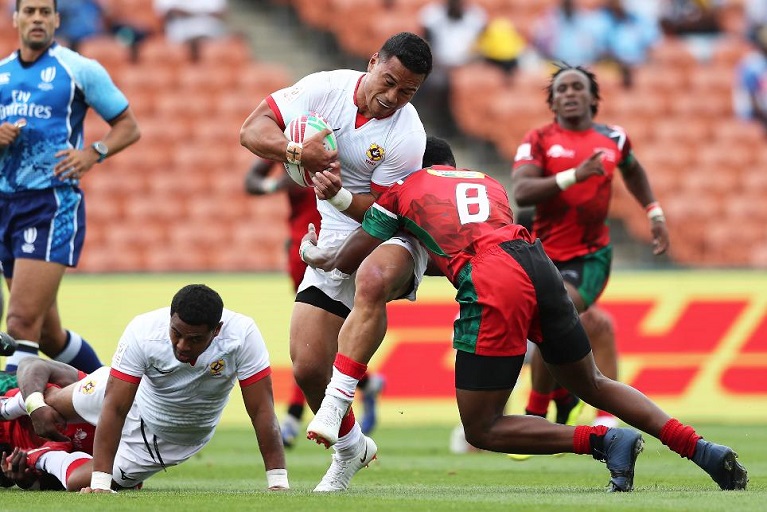 USA captain Madison Hughes noted: "We are excited about the weekend and we are playing well. Of course we finished second again in Main Cup in Hamilton, New Zealand last weekend
Pool B rivals Canada (20), who went down 7-33 to Fiji in the Main Cup final are 11th while France (14), who lost 10-33 to Tonga in the 13th place play-off a place below
Fiji, who emerged main cup champions in Hamilton after thrashing USA 38-0, are joint at the top with the latter at 57 points apiece  while New Zealand  follow in third with 54
SYDNEY, Australia- Kenya Shujaa are looking forward to improve their ranking in the fourth leg of the 2018/2019 HSBC World Rugby Sevens Series in Sydney, Australia this weekend.
Shujaa will kick-off their campaign on Saturday morning against Canada in the tough pool B that also has USA and France as they seek to break into the Main Cup quarters for the first time this season.
"Teams have been counting days to this tournament. The competitors have trained well and are ready to hit the ground running," Australia skipper Sharni Williams underlined during the captains run at the Spotless Stadium in the Sydney Olympic Park on Wednesday.
READ ALSO: Shujaa Outfoxed By England In Hamilton Challenge Trophy Final
Kenya's  skipper, Jacob Ojee was among the 28 captains from across the globe who were at the venue to have a feel of the stadium.
"Last year the crowd was awesome here. We expect the number to swell this year. It's that one per cent that can make the difference for the participating teams.," Williams underscored.
USA captain Madison Hughes noted: "We are excited about the weekend and we are playing well. Of course we finished second again in Main Cup in Hamilton, New Zealand last weekend.
READ ALSO: Soyas 2018: Lionesses On The Hunt To Retain Team Of The Year Crown
"It is great to make the finals but at some stage we want to take the next step for a victory.We are optimistic about doing that."
Shujaa finished runners- up in the Challenge Trophy in Hamilton where they lost 7-36 to England in the final to add seven points to the board having faded in the opening legs of Dubai and South Africa where they collected four.
Pool B rivals Canada (20), who went down 7-33 to Fiji in the Main Cup final are 11th while France (14), who lost 10-33 to Tonga in the 13th place play-off a place below.
READ ALSO: Chinks Appear In All Blacks Armour Ahead Of Rugby World Cup Defence
Fiji, who emerged main cup champions in Hamilton after thrashing USA 38-0, are joint at the top with the latter at 57 points apiece  while New Zealand  follow in third with 54.
Kenya Shujaa Sydney fixture on February 2
Kenya vs Canada 1:44am (+3 GMT)
Kenya vs USA 7:34am
Kenya vs France 11:17am