At Last, At Long Last: NOCK Apologise For Shameful Rio 2016 Olympics Scandal
Feb 20 - by Mutwiri Mutuota for SportPesa News
National body accepts responsibility for the fiasco where Team Kenya's roaring performance was tainted by theft of kit and money belonging to the team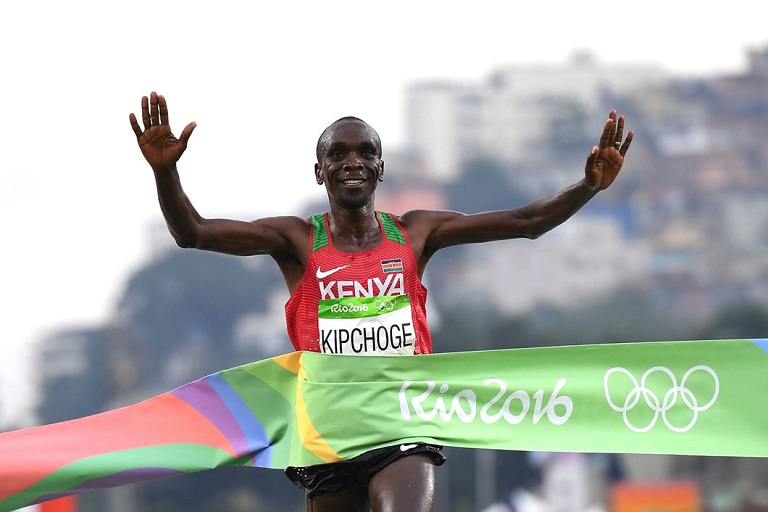 In a press statement dispatched to newsrooms on Wednesday, NOCK took full responsibility for the scam where money and kit belonging to Team Kenya was misappropriated amid claims that high handed officials also mistreated the heroes who brought home six gold, six silver and a bronze
Former NOCK chiefs, Pius Ochieng (First Vice-president), Ben Ekumbo (Second Vice-president), Francis Kinyili Paul (Secretary General) and Stephen arap Soi (Executive Officer) who was also the Chef-de-Mission for Team Kenya for Rio 2016 are out on bail after being charged with offences related to the fiasco
The Rio fiasco was part of a parliamentary probe where a committee that took information from affected athletes spent six months compiling a report that was handed to former Cabinet Secretary for Sport, Dr. Hassan Wario that is yet to be made public to date
NAIROBI, Kenya- The National Olympics Committee-Kenya (NOCK) has finally apologised for the Rio 2016 Games scandal, almost three years after the shameful fiasco hit global headlines and saw some of its top officials dragged in court to face charges.
In a press statement dispatched to newsrooms on Wednesday, NOCK took full responsibility for the scam where money and kit belonging to Team Kenya was misappropriated amid claims that high handed officials also mistreated the heroes who brought home six gold, six silver and a bronze.
RECOMMENDED READ: Murunga Hands Exciting Youngster Edmund Anya Shujaa Debut
"We are now three years since the last Olympic Games in Rio 2016. Kenya's performance in the Games was excellent. However, what many remember is all the activities around the events and that good performance has been lost in most conversations.
"We recognise that as an organisation so many aspects around those Games could have been done better. There may have been errors of omission and commission to the athletes, federations and sports loving Kenyans. We come today (Wednesday) to apologise to these athletes, to our federations and to Kenyans. We are sorry!" part of the statement read.
Former NOCK chiefs, Pius Ochieng (First Vice-president), Ben Ekumbo (Second Vice-president), Francis Kinyili Paul (Secretary General) and Stephen arap Soi (Executive Officer) who was also the Chef-de-Mission for Team Kenya for Rio 2016 are out on bail after being charged with offences related to the fiasco.
RECOMMENDED READ: One Of The Best Kenyan Boxers Has Just Quit The Sport. This Is Why
"The negative aspect around those games is a matter which has occupied us for the last three years. Some of these matters are still pending before court. Various entities continue investigating and some are before court and we trust that the matters shall be acted on with the necessary urgency," NOCK added.
Regime change
The uproar over the scandal where President Uhuru Kenyatta, ordered those responsible to be brought to account precipitated the regime change at the tainted national Olympics body.
Long-serving president and retired Kenyan distance running legend, Dr. Hezekiah Kipchoge Keino, was succeeded by another local icon, Paul Tergat at the helm in September 2017 following a reform programme that was supported by the Government and the International Olympics Committee.
RECOMMENDED READ: CAF Champions League: Club African Awarded Win, Ismaily Fined $40,000
Of the incumbent officials, only Paul retained his seat but was forced to step aside last year to fight and clear his name in the courts with Francis Mutuku elevated to the Secretary General's role on interim basis.
L to R: NOCK Secretary General, F K Paul, Rio 2016 Team Kenya Chef de Mission, Stephen Kiptanui arap Soi and Kenya Ambassador to Russia, Richard Ekai, when they appeared before the Anti Corruption court on Monday, October 15, 2018 to answer charges related to the Rio 2016 scandal. PHOTO/Courtesy
At the height of the scandal, shocking details where over KSh288m set aside for the team was misused and kit stolen emerged, with officials accused of ferrying close relatives and friends to Brazil as joy riders.
Other lurid accounts detailed how some Kenyan athletes were forced to co-share accommodation or miss out on lodging at the Olympics Village altogether with others being supplied incomplete of ill-fitting kit.
RECOMMENDED READ: Three Things We Learned From Liverpool Vs Bayern Munich
The Rio fiasco was part of a parliamentary probe where a committee that took information from affected athletes spent six months compiling a report that was handed to former Cabinet Secretary for Sport, Dr. Hassan Wario that is yet to be made public to date.
Wario, former Principal Secretary at the Ministry, Dr. Richard Ekai and ex-Director of Administration, Harun Komen were among six government officials also accused of abuse of office in relation to the scandal.
The wheels of justice turn slowly but for sake of our sports people we hope it can move faster. We have picked the lessons and are quickly implementing various formal and informal recommendations on how best to manage these Games.
"Allow us to move forward for the sake of the sportsmen and women who are ready and like every other sportsperson focus on the next competition. As a country let's not move on because the truth has to be established but move forward and prepare for the next Olympics Games," NOCK pleaded.
The national body that is fighting to reclaim its reputation noted it was time to shift focus to the Tokyo 2020 Games as the legal process to seek redress for the Rio 2016 scandal continues.
RECOMMENDED READ: Jarrod Bowen Sets Sights On 14-Year Hull City Goal Record