AK Moves To Curtail Rogue Road Race Organisers Yet Again
Jan 03 - by SPN Correspondent for SportPesa News
Federation insists in a statement that anyone organising such events will from now henceforth require a permit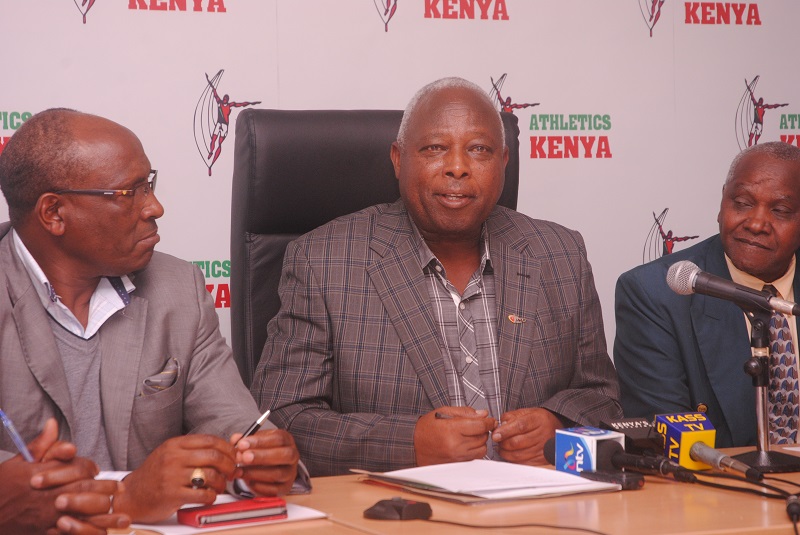 In a press statement, AK stated it would consider prize money, security, medical cover and standardised officiating before permitting any road race with organisers required to ensure their events are in line with its calendar
The federation admitted existing regulations including the prize money structure were not being followed as they pledged to clamp down on rogue organisers in the new year
According to guidelines released by AK in 2016, organisers of the 42km marathon must have a top prize of at least KSh1.5m with those running the 21km races expected to guarantee KSh 750,000
NAIROBI, Kenya- Anyone organising a road race in the country will need a permit from Athletics Kenya (AK) after the federation moved on Thursday to ban all such events organised without its approval.
In a press statement, AK stated it would consider prize money, security, medical cover and standardised officiating before permitting any road race with organisers required to ensure their events are in line with its calendar.
"From now hence forth, AK will take charge of all road races with the help of our affiliates to ensure organisers do not take advantage of the runners," the statement from the federation read in part.
"A few races organised especially in some parts of the country have been run with the sole purpose of exploiting runners.
"This is a very disturbing trend that needs to stop forthwith. As we all know, there are procedures under which races should be organised and these need be followed to the letter," AK cautioned in their communication.
"We have noted with concern the mushrooming of illegal road races across the country and the trend is really worrying. We are aware a few individuals have turned to road races around the country into a cash cow at the expense of the athletes.
"Doping is also key and AK will work closely with Anti-Doping Agency of Kenya to ensure the exercise is well executed in every race," the federation added.
The federation admitted existing regulations including the prize money structure were not being followed as they pledged to clamp down on rogue organisers in the new year.
"We all know that for one to stage a race, you must be cleared at the county, regional and national level and this has not been happening. One must get a permit from AK before staging any race. Professionalism is key in hosting races and certain parameters must be adhered to when executing the same," the statement stressed.
In the past few years, athletes have lodged complaints against non payment of their dues after featuring in road races, most that are organised with the input of corporate sponsors towards a number of courses only for those responsible to take off with the money.
This is not the first time the federation has vowed to clamp down on unscrupulous race organisers and it remains to be seen whether the latest measures will be followed through.
According to guidelines released by AK in 2016, organisers of the 42km marathon must have a top prize of at least KSh1.5m with those running the 21km races expected to guarantee KSh 750,000.