Shujaa, Ivory Coast Set For Tokyo 2020 Olympic Qualifiers Showdown In Johanesburg
5th November 2019 - by Erick Ochieng
Kenya Rugby Union (KRU) Technical Director Paul Feeney who named a strong 12-man side for the event last week is hopeful that his charged squad will bag coveted ticket to the summer games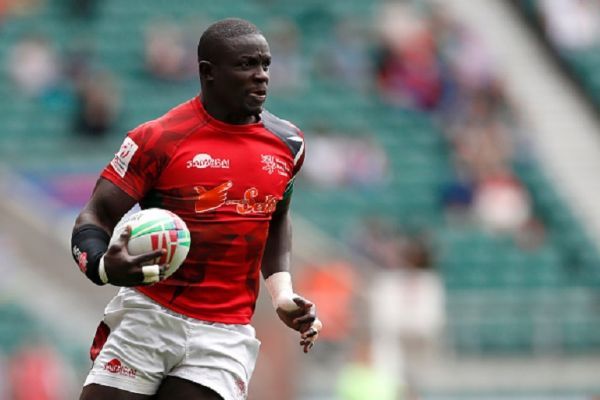 SUMMARY
Kenya Commercial Bank (KCB) RFC flanker Andrew Amonde will captain the Kenyan side assisted by Jacob Ojee and Jeffrey Oluoch while Oscar Dennis, who last featured for the team during the Asian tour, makes a come back alongside Kenya Harlequins winger William Ambaka and Mwamba centre Billy Odhiambo
Twelve teams shall take part in the Repechage with the top two qualifying for Olympics
JOHANNESBURG, South Africa- Kenya Shujaa are set to open their Tokyo 2020 Olympic Qualifiers campaign against Ivory Coast at the 2019 Africa Men 7s Championship slated for Johanesburg, South Africa this Friday and Saturday.

Kenya Rugby Union (KRU) Technical Director Paul Feeney who named a strong 12-man side for the event last week is hopeful that his charged squad will bag coveted ticket to the summer games.
"It will be best for us to seal the Tokyo 2020 ticket while in Johannesburg as opposed to proceeding to the repechage. It's every athlete's dream to compete at the Olympics," Team Manager Erick Ogweno underlined.
READ ALSO: Veteran Flanker Amonde To Captain Shujaa Squad For Tokyo 2020 Olympic Qualifiers
Kenya Commercial Bank (KCB) RFC flanker Andrew Amonde will captain the Kenyan side assisted by Jacob Ojee and Jeffrey Oluoch while Oscar Dennis, who last featured for the team during the Asian tour, makes a come back alongside Kenya Harlequins winger William Ambaka and Mwamba centre Billy Odhiambo.
Kenya will battle other 13 nations for the continental crown. The second and third placed teams from the tournament have a second chance of heading to Tokyo as they will participate in the Olympic Repechage scheduled to take place in June 2020.
Twelve teams shall take part in the Repechage with the top two qualifying for Olympics.
Tokyo 2020 Oympics Qualifiers Fixtures
M1: Zimbabwe vs Nigeria – 10:00am (+3 GMT)
M2: Kenya vs Ivory Coast – 10:22am
M3: Uganda vs Mauritius – 10:44am
M4: Madagscar vs Botswana – 11:06am
M5: Zambia vs Ghana – 11:28am
M6: Tunisia vs Namibia – 11:50am
M7: Senegal vs Morocco – 12:12pm