Finally Kenyan Gold! Korir, Rotich Cruise To 1,2 Finish In Men's 800m Final
4th August 2021 - by Louis Kalinga
Korir was making his debut at the Olympics and he proved why he is ranked as the sixth-fastest man of all time in the 800m race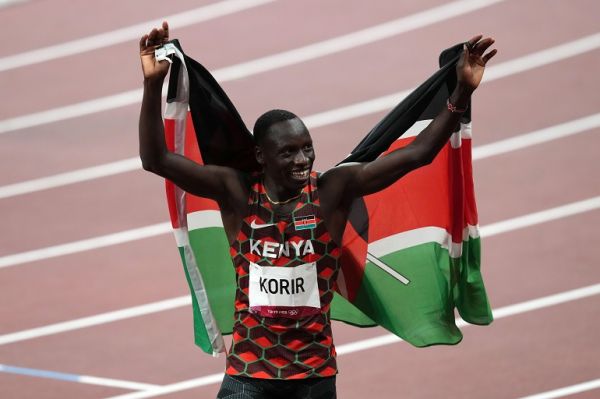 SUMMARY
Emmanuel Korir won Kenya's first Gold medal at the Tokyo 2020 Olympics after cruising to victory in the men's 800m final in a time of 1:45.06
Rotich clocked a time of 1:45.23 to claim the silver medal, as Patryk Dobek from Poland rounded off the podium with a time of 1:45.39

Emmanuel Korir won Kenya's first Gold medal at the Tokyo 2020 Olympics after cruising to victory in the men's 800m final in a time of 1:45.06.
Korir put on a marvelous performance to hold off stiff competition to come home ahead of his compatriot Ferguson Rotich.
Rotich clocked a time of 1:45.23 to claim the silver medal, as Patryk Dobek from Poland rounded off the podium with a time of 1:45.39.
The medals came at the perfect time for Kenya, who so far had only won three medals (1 silver and two bronze)
Korir was making his debut at the Olympics and he proved why he is ranked as the sixth-fastest man of all time in the 800m race.
Peter Bol of Australia started the race well and led for the most part but seemed to tire out faster than the rest as his exploits could only manage a fourth place finish.
-Story developing