AK Changes Dates For Doha World Trials To Give More Room For Participation
7th August 2019 - by Erick Ochieng
During the event, only athletes who will be 1,2 and 3 across the finish line will earn qualification for the worlds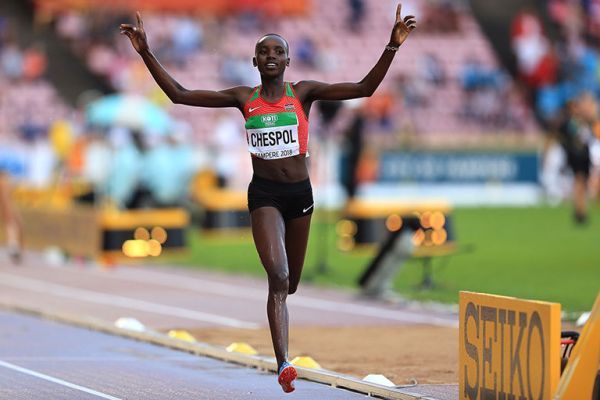 SUMMARY
Initially, the selections were supposed to be done during the national trials on August 20 to 22 but have since been changed to September 12 to 13
The association clarified that it is only selection for the men and women's 10,000m categories that will be held during the national trials later this month
Apart from the AK affiliates, teams from the Refugee Camp, Kenya Wildlife Services and the the National Youth Service will also be allowed to participate
NAIROBI, Kenya- Athletics Kenya has changed the dates for Doha 2019 IAAF World Championships trials to give more room for athletes to participate.

Initially, the selections were supposed to be done during the national trials on August 20 to 22 but have since been changed to September 12 to 13.
"The event has been slotted on these dates due to several requests from athletes who will be taking part in the various Diamond League races abroad," AK underlined.
READ MORE: AK: Only Those Who Fulfill Anti-doping Rules To Participate In Doha World Trials
"Athletics Kenya has taken these wishes into consideration and will therefore hold trials on the said dates to give the participants an opportunity to compete in these leagues and gain points for the finals.The event will be by invitation only," the federation affirmed.
The association clarified that it is only selection for the men and women's 10,000m categories that will be held during the national trials later this month.
During the event, only athletes who will be 1,2 and 3 across the finish line will earn qualification for the worlds.
READ MORE: Gor Mahia: Exiting Shakava Thanks Fans, Coach Hassan Oktay Resigns
Apart from the AK affiliates, teams from the Refugee Camp, Kenya Wildlife Services and the the National Youth Service will also be allowed to participate.