AK: Only Those Who Fulfil Anti-doping Rules To Participate In Doha World Trials
16th July 2019 - by Louis Kalinga
The selections will also be opened to several athletes from the Refugee Camp, Kenya Wildlife Services and the National Youth Service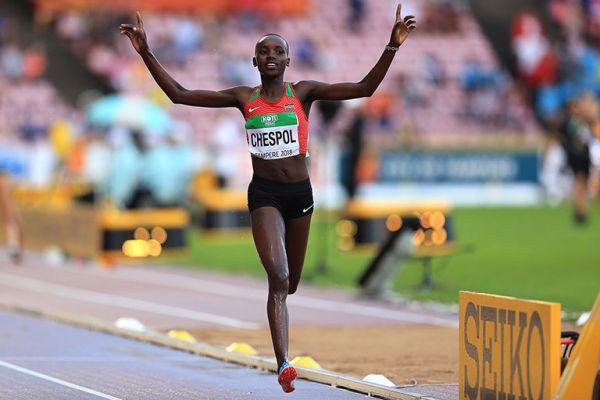 SUMMARY
This was stated on Tuesday by Athletics Kenya (AK) that wants athletes to undergo three out of competition tests  and same number in competition before the selection date
During the trials, only athletes who will be 1,2 and 3 across the finish line will earn qualification for the worlds
NAIROBI, Kenya- Only athletes who have fulfilled anti-doping requirements as prescribed by the International Association of Athletics Federations (IAAF) will be allowed to take part in the national trials for Doha World Championships.
The selections will be done at Nyayo National Stadium in Nairobi on August 20 to 22.

This was stated on Tuesday by Athletics Kenya (AK) that want athletes to undergo three out of competition tests and same number in competition before the selection date.
READ ALSO: Timothy Cheruiyot Reigns Supreme, Hassan Blasts To World Record In Monaco

"It is important to note that in order for an athlete to take part in this event they must be a bona fide athlete representing an AK affiliate or region.
"No individual athlete can participate as a runner on his/her own under whatever reason," AK said in a statement released to the newsroom.

"One must obtain the qualifying standards set by IAAF for ones' event in an IAAF recognized competition from September 7 to September 6, 2019," the federation underlined.
During the trials, only athletes who will be 1,2 and 3 across the finish line will earn qualification for the worlds.
Apart from the AK affiliates, the selections will be opened to several athletes from the Refugee Camp, Kenya Wildlife Services and the the National Youth Service.
READ ALSO: Stars Finished 'Third' In AFCON: Kenyans React To Senegal, Algeria Final
"Only a few athletes have attained the required conditions and therefore there is need for the coaches and participants to check with their respective AK headquarters for one's status before the trials," AK highlighted.