Top Five Stories From Wednesday You Must Read Today
Dec 27 - by Mutwiri Mutuota for SportPesa News
Polo enjoyed a great year in Kenya, Liverpool extend lead in the English Premier League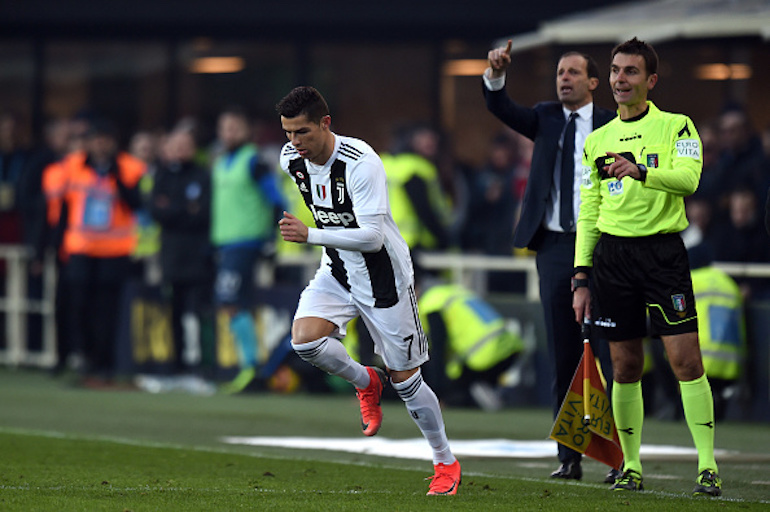 Before rounding up on an exciting day in the English top flight, the Best of 2018 series continued where the highlights of a splendid year for Kenya in polo were spelled out
Liverpool FC are now six points clear after the EPL leaders spanked Newcastle United FC 4-0 as champions Manchester City FC crashed to a second successive defeat away to Leicester City FC
To close the top five stories from SportPesa News from Wednesday you must read today, India took charge of the third Test against Australia in Perth with powerhouse Indian pair Cheteshwar Pujara and Virat Kohli built on an impressive 76 from debutant Mayank Agarwal
NAIROBI, Kenya- Sporting action returned on Boxing Day Wednesday after the Christmas break with the English Premier League taking centre stage.
Before rounding up on an exciting day in the English top flight, the Best of 2018 series continued where the highlights of a splendid year for Kenya in polo were spelled out.
Liverpool FC are now six points clear after the EPL leaders spanked Newcastle United FC 4-0 as champions Manchester City FC crashed to a second successive defeat away to Leicester City FC.
Cristiano Ronaldo came off from the bench to rescue Serie A leaders Juventus FC as pressure piled on AC Milan boss Genarro Gatusso following another insipid performance in the best from Italian football.
Over to basketball, LeBron James left the court injured as his new team LA Lakers enjoyed victory over back to back NBA champions Golden State Warriors at the Oracle Centre.
To close the top five stories from SportPesa News from Wednesday you must read today, India took charge of the third Test against Australia in Perth with powerhouse Indian pair Cheteshwar Pujara and Virat Kohli built on an impressive 76 from debutant Mayank Agarwal
Best Of 2018: Kenya International Polo Trophy Win Highlight Of Splendid Year

NAIROBI, Kenya- The country had a splendid season in polo in 2018, with major highlights being victories at the Women International Championship in India in January and the Kenya Open International at the Nairobi Polo Club Jamhuri Grounds in September.
The national women polo team came from behind to stun powerhouses United States of America 5-4 in a pulsating final to lift the third edition of Statehood Day Women's Polo Tournament at Kangjeibung Grounds in Manipur, India, on January 21. READ MORE
Liverpool Clear, City Fall Yet Again As Spurs Run Riot
LONDON, England- Liverpool moved six points clear at the top of the Premier League as the leaders eased past Newcastle 4-0 at Anfield and Manchester City were beaten for the second time in five days, 2-1 at Leicester.
Tottenham leapfrog City into second after thrashing Bournemouth 5-0, while Manchester United's perfect start under caretaker manager Ole Gunnar Solskjaer continued with Paul Pogba scoring twice in a 3-1 win over Huddersfield. READ MORE
Ronaldo Saves Juventus, Pressure Mounts On AC Milan Boss Gatusso
MILAN, Italy- Cristiano Ronaldo came off the bench to score a late equaliser as 10-man Juventus salvaged a 2-2 draw at Atalanta on Wednesday to move nine points clear of Napoli at the top of Serie A.
Carlo Ancelotti's Napoli visit third-placed Inter Milan later in the day, though, with the chance to cut the gap to the reigning champions. READ MORE
'King' James Injured In Lakers Blowout Of Warriors
LOS ANGELES, United States- LeBron James left with a groin injury but the Los Angeles Lakers regrouped for a 127-101 blowout win over two-time defending champion Golden State that snapped an 11-game losing streak on the Warriors' home court.
"That was our most complete game of the season," said Lakers coach Luke Walton. "We knew they were going to go on a run and a lot of the time we rely on LeBron or our veteran leaders to keep us in it." READ MORE
Pujara, Kohli Put India In Charge After Agarwal Heroics
MELBOURNE, Australia- Powerhouse Indian pair Cheteshwar Pujara and Virat Kohli built on an impressive 76 from debutant Mayank Agarwal to pile pain on Australia in the crunch third Test Wednesday.
On a docile, batsman-friendly Melbourne Cricket Ground wicket, India ground their way to 215 for two at stumps on day one with the rock-like Pujara not out 68 and superstar Kohli unbeaten on 47 as the bowlers toiled in hot conditions for little reward. READ MORE