Tokyo 2020 Tickets Up For Grabs In Beyond Zero Half Marathon
Mar 06 - by Erick Ochieng for SportPesa News
The race has attracted 20,000 participants in all the five categories namely the wheel chair, half marathon, 10km corporate, 5km and 2km contest for pregnant women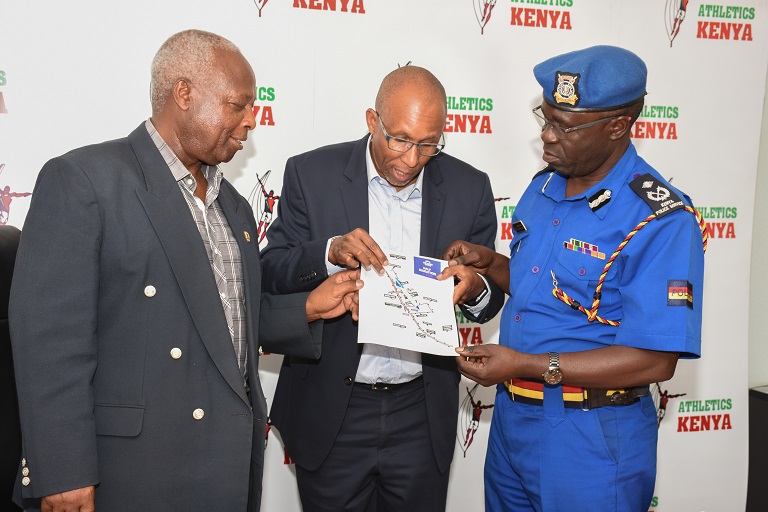 National Paralympics Committee will use the fourth edition of Beyond Zero Half Marathon slated for Sunday in Nairobi to pick a team that will represent the country in the 2020 Paralympics Games in Tokyo, Japan
The Paralympic race will be flagged off at 6:30am (+3GMT EA) followed by the 21km half marathon at 7am. The 10km road race and corporate run will be flagged off at 8:30 am followed by the 3km before the family fun run
Elite categories winners will take home KSh250,000 for 21km and KSh100,000 for 10km

NAIROBI, Kenya- National Paralympics Committee will use the fourth edition of Beyond Zero Half Marathon slated for Sunday in Nairobi to pick the team that will represent Kenya in the 2020 Paralympics Games in Tokyo, Japan.

The race that will start and end at the Nyayo National Stadium and has attracted 20,000 participants, who will take part in all the five categories namely; the wheel chair, half marathon, 10km corporate, 5km and 2km for pregnant women.
"We are pleased to report that all plans have been put in place to ensure that the 2019 Beyond Zero Half Marathon is a safe and great experience for all participants," underlined Athletics Kenya (AK) President Rtd General Jackson Tuwei.
MUST READ: Kirui Shocks Kamworor, Obiri Reigns In Dramatic National XC Trials
"We have finalized important details like the route, prize money and race categories as well as security during the event.
"We have also expanded our race categories to include people with intellectual disability and the visually impaired to demonstrate AK's commitment to inculcating a culture of inclusion," Tuwei underscored.
The Paralympic race will be flagged off at 6:30am (+3GMT EA) followed by the 21km half marathon at 7am.
The 10km road race and corporate run will be flagged off at 8:30am followed by the 3km before the family fun run.
MUST READ: Six Things You Did Not Know About Bandari Sensation Abdallah Hassan
"In a bid to create maternal health awareness, we have incorporated a 2 km pregnant walk," IMG Kenya CEO Peter Gacheru, underlined.
Elite categories winners will take home KShs250,000 for 21km and KShs100,000 for 10km.