SportPesa Racing Duo Happy To Be Back In Europe For Spanish GP
10th May 2019 - by Louis Kalinga
Both drivers finished among the points in Baku, with Perez finishing in sixth place and Stroll not too far behind in ninth, accumulating 10 points for the team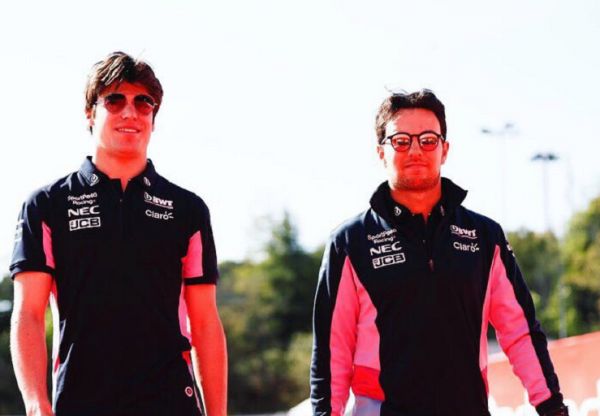 SUMMARY
SportPesa Racing Point Formula One team duo of Sergio Perez and Lance Stroll are excited to be back on the track as the season heads to Spain this weekend
The Circuit de Barcelona in Catalunya is the fifth race of the F1 calendar and SportPesa Racing are confident they can better their performance from Baku, Azerbaijan on April 29
SportPesa Racing are in fifth in the constructor's standings, only a point behind McLaren

NAIROBI, Kenya- SportPesa Racing Point Formula One team duo of Sergio Perez and Lance Stroll are excited to be back on the track as the season heads to Spain this weekend.
The Circuit de Barcelona in Catalunya is the fifth race of the F1 calendar and SportPesa Racing are confident they can better their performance from Baku, Azerbaijan on April 29.
Both drivers finished among the points in Baku, with Perez finishing in sixth place and Stroll not too far behind in ninth, accumulating 10 points for the team.
SportPesa Racing are in fifth in the constructor's standings, only a point behind McLaren.
"Even after two weeks of winter testing in Barcelona, finding the right set-up remains a challenge.
MUST READ: Champions Gor Host Sofapaka In Top Of The Table Clash, Leopards Away At Sony
"It's also famous for being a track where overtaking is extremely difficult, so you have to focus on really maximising qualifying," Perez explained.
The Mexican had a great race in Baku, a track where he last celebrated a podium finish, when he finished in third during the 2017 edition of the race.
"The first five races are always quick and fun but it's great to be back in Europe for some of the more traditional races," he uttered.
His Canadian-Belgian teammate, Stroll, also had an astounding race in Baku, gaining seven placers from his 16th place grid start.
"Barcelona is a very technical track. You have to find your rhythm because so many of the corners flow into the next one.
MUST READ: Ten-Tacticians Benefit From Hull City 'Coaches To Count On' Training In Kenya
"You have to get the car well-balanced in the high-speed corners to give you confidence in the first two sectors," the 20-year old underlined.
Stroll is in 14th on the drivers standings, eight places below Perez and if he can manage a back to back points finish in Barcelona, he could move up into the top 10.
The practice sessions begin today (Friday) before qualifying tomorrow with the main race scheduled for Sunday at 1610hrs.
After Barcelona, the 20-team circuit will move to Monaco on May 26.