Migné: Beating Madagascar Has Given Us Confidence Ahead Of AFCON
8th June 2019 - by Erick Ochieng
The solitary goal was scored by captain Victor Wanyama 64th minute after a tough barren draw in the first half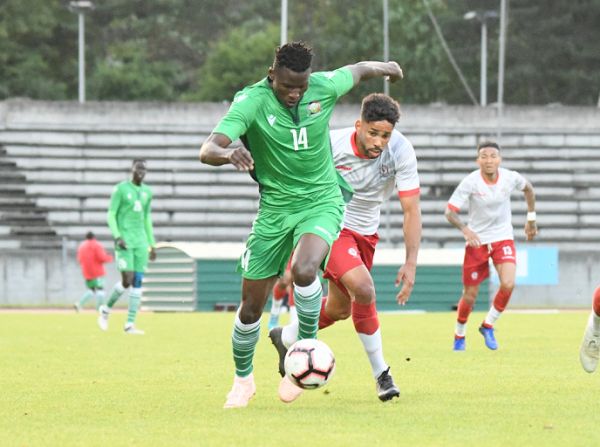 SUMMARY
The tactician noted that they were not in unison in first half due altitude as some players are yet to acclimatise to the cold Paris weather
Wanyama admitted they had a slow start in the game but stepped up their performance in second half which build pressure that gave them the winning penalty
Kenya now shift focus on the second friendly against Democratic Republic of Congo on June 15 in Madrid which Migné is ready to win
NAIROBI, Kenya- Harambee Stars head coach Sébastien Migné believes their 1-0 victory against Madagascar at the Stade Robert Bobin Stadium in Paris on Friday night has instilled confidence in his squad ahead of the Egypt 2019 AFCON that kicks off in Cairo on June 21.

The solitary goal was scored by captain Victor Wanyama in the 64th minute after a tough barren draw in the first half.
"I urge the players to be humble to continue to realise results, without humility we will go nowhere," Migné underlined after the game.
READ ALSO: Harambee Stars Braced For Madagascar Friendly In Paris
The tactician noted that they were not in unison in first half due altitude as some players are yet to acclimatise to the cold Paris weather.
Patrick Matasi had also infringed a Malagasy opponent in the box but he, however, stepped up to save the resultant spot kick, ending the half 0-0.
"I'm glad we didn't concede any goal and this can tell that we are strong defensively. I'm currently working hard to raise a compact team," Migné underscored.
READ ALSO: Special Feature: Ambitious Sharks Defender Teka Sets Sights On Everton's Walcott
Wanyama admitted they had a slow start in the game but stepped up their performance in second half which build pressure that gave them the winning penalty.
"We need more of these friendlies as they will help us to cultivate confidence, today's win is such a morale booster and the players are also willing to learn.We will rectify our mistakes before our next game next week," Wanyama highlighted.
Kenya now shift focus on the second friendly against Democratic Republic of Congo on June 15 in Madrid which Migné is also ready to win.
READ ALSO: Chelsea Forward Hazard Joins Real Madrid On A Five-Year Contract