Bandari, Sharks Spark Online SportPesa Cup Final Battle
27th January 2019 - by Mutwiri Mutuota
Dockers start Twitter shadowboxing contest with their local rivals hours before Sunday's decider in Dar-es-Salaam, Tanzania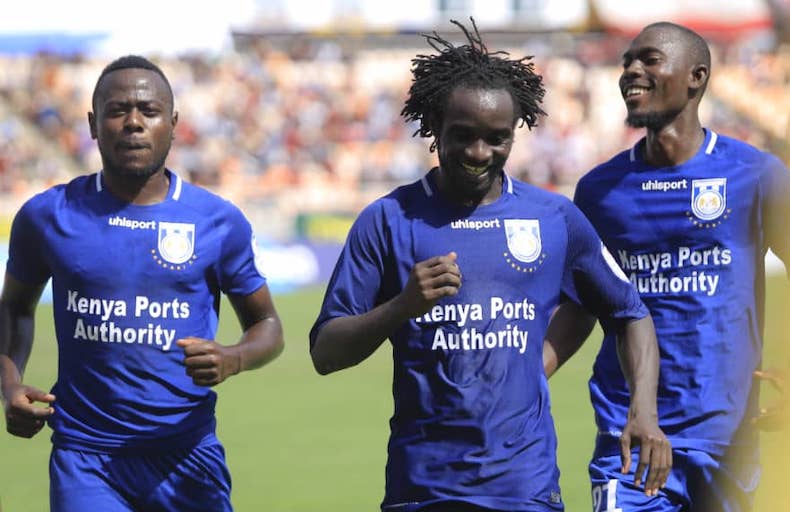 SUMMARY
Sharks die hard fan going by the name Gama Pinto warned Bandari to expect the mother of all battles in the final where the winner will have a chance to play nine-time English champions, Everton FC
The exchange entertained Kenyans On Tweeter (KOT) who joined the social media shadow boxing among them local dancehall star Kevin 'Love Child' Wyre
A busload of Bandari fans that left Mombasa by bus arrived in Dar on Saturday night with fans online able to follow the match on Facebook livestream in the SportPesa Care page and through the tournament hashtag, #SportPesaCup on multiple social media platforms
NAIROBI, Kenya- Bandari FC and Kariobangi Sharks FC sparked an online battle hours ahead of their 2019 SportPesa Cup final on Sunday afternoon at the National Stadium in Dar-es-Salaam, Tanzania.
Bandari threw the first salvo, chiding their rivals by saying the sea fish they are named after happens to be a 'hot dish' in the Kenyan coastal city of Mombasa where the Dockers hail from.
"Did you know, Sharks are a delicacy in the Coast province? We thought you should know," Bandari tweeted.
READ ALSO: Sharks, Bandari Promise Cracking SportPesa Cup Final
" (Aren't they docks where your containers are offloaded)?," Sharks countered.
The exchange entertained Kenyans On Tweeter (KOT) who joined the social media shadow boxing among them local dancehall star Kevin 'Love Child' Wyre.
"Shots fired from the sea. The score is now 1-1. Referee waves play on," underlined SportPesa News Senior Content Editor, Mutwiri Mutuota who has been in Dar for the last three weeks covering the eight team regional invitational tournament.

READ ALSO: Simba, Mbao Seek Cheerful End To 2019 SportPesa Cup Charge
Sharks die hard fan going by the name Gama Pinto warned Bandari to expect the mother of all battles in the final where the winner will have a chance to play nine-time English champions, Everton FC.
"You'll know you don't know," Pinto stressed.
Bandari supporter, Elvas Wasi, is convinced his side will carry the day to get the rare chance of meeting the might of Everton in Nairobi.
READ ALSO: Raila, Sakaja Lead Kenyan Fans To Dar For SportPesa Cup Final
"(We are waiting for the trophy and the bundles of cash so that we can cross with then to the South Coast and back to our stadium)," Wasi quipped.
Fadhili Kassim on the other hand hailed those handling the SportPesa Premier League rivals' handles for making a lively Sunday morning.
READ MORE: Muluya, Mwalala Battle To Crown Gripping SportPesa Cup Climax

Sharks and Bandari set up an all-Kenyan 2019 SP Cup final by beating Tanzanian sides Mbao FC 6-5 on post-match penalties and Dar giants Simba SC 2-1 during Friday's semi finals in that order.
Both will be seeking a second trophy in their history, with Sharks the reigning SportPesa Shield domestic cup winners, the trophy won by the Dockers in 2015.
William Muluya's Sharks are featuring in the second SP Cup having crashed out of the quarters last year whilst Bandari who are tutored by Bernard Mwalala hope to complete a dream debut by clinching the coveted trophy.
A busload of Bandari fans that left Mombasa by bus arrived in Dar on Saturday night with fans online able to follow the match on Facebook livestream in the SportPesa Care page and through the tournament hashtag, #SportPesaCup on multiple social media platforms.