Simba, Mbao Seek Cheerful End To 2019 SportPesa Cup Charge
26th January 2019 - by Mutwiri Mutuota
Tanzanian rivals will play the third-place play-off to curtain raise the main event on Sunday afternoon in pursuit of USD7,500 bronze winners' prize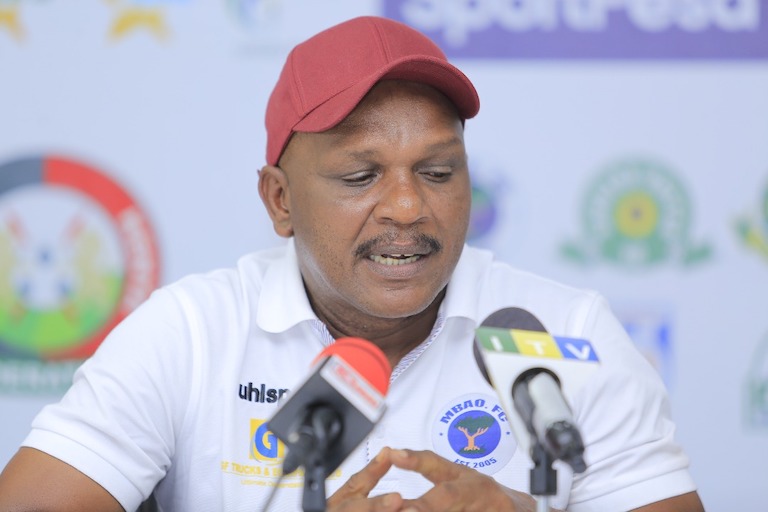 SUMMARY
Speaking on the eve of the third-place play-off Mbao FC coach Ali Bushiri lauded his charges for making a name on their first appearance in the eight-team invitational knockout tournament heralding the performance as a sign of better things to come
Mbao lie fifth on the TPL standings, level on points with Simba, but the champions have played nine lesser games than them owing to involvement in the CAF Champions League
Head coach and Belgian national, Patrick Aussems, rued the clutter of fixtures involving his team for their failure to build on losing the final last year where they went down 0-2
DAR-ES-SAALAM, Tanzania- Tanzania league champions Simba SC and local rivals and 2019 SportPesa Cup sensations, Mbao FC have set sights finishing the tournament with a flourish by winning the bronze medal in the third-place play-off.
The alternative final will kick off at 2pm EAT (+3GMT) at the National Main Stadium in Dar-es-Salaam as a curtain raiser to the big event of the day where Kenyan challengers Kariobangi Sharks FC and Bandari FC will battle for the crown.
Having disappointed home fans by failing to make the decider, Simba and tournament debutants Mbao pledged to give their supporters something to cheer about by winning the third medal and the USD7,500 that comes with it.
READ ALSO: Muluya, Mwalala Battle To Crown Gripping SportPesa Cup Climax
Speaking on the eve of the third-place play-off Mbao FC coach Ali Bushiri lauded his charges for making a name on their first appearance in the eight-team invitational knockout tournament heralding the performance as a sign of better things to come.
The tournament minnows stunned the entire region when they knocked out two-time champions Gor Mahia FC 4-3 penalties on Wednesday to book a semi-final spot on their debut in the eight-team tournament.
"It's an achievement for us to make it into the semis and I'm very proud of my players.
"We came into the tournament with respect for every team and that is what has made us come this far. Now we are focused on finishing third and I believe we have what it takes to perform well," Bushiri underscored.
READ ALSO: The 2019 SportPesa Cup: 10 Things You Should Know
Mbao are no strangers to victory over Simba, having beaten them 1-0 in their Tanzanian Premier League first leg clash, and will be hoping to replicate their performance to cement their SP Cup legacy.
Simba, on the other hand, made it to the semis after a plucky 2-1 win over AFC Leopards SC in the quarters before falling to coastal side Bandari FC by the same score line two days later.
Head coach and Belgian national, Patrick Aussems, rued the clutter of fixtures involving his team for their failure to build on losing the final last year where they went down 0-2.
Despite fielding a loaded squad led by tournament record scorer, Meddie Kagere, who notched his eighth SP Cup goal in as many matches in their loss to Bandari and livewire Uganda international, Emmanuel Okwi, Simba fell short yet again.
READ ALSO: Sharks, Bandari Promise Cracking SportPesa Cup Final
"It was impossible to lose a game we were leading at half time against a team that was trying to earn a draw and penalties. We conceded two goals from set pieces it shows lack of aggressiveness from my players.
"Football is a contact sport, the other team was playing 100 per cent, some of my players were playing at 80 per cent," Aussems stated following their defeat to Bandari in expressing displeasure with his charges.
Mbao lie fifth on the TPL standings, level on points with Simba, but the champions have played nine lesser games than them owing to involvement in the CAF Champions League.
"Finishing in third place will be great for the club and a morale boost as we continue to focus on the league.
"This was our first time in the competition and now we have helped abolish the term underdogs. Every team is capable and we have shown that we are one of them," Bushiri underlined.