Athletics South Africa Enlists Top Experts To Argue For Semenya
Feb 20 - by Mutwiri Mutuota for SportPesa News
Five professors and two doctors in the formidable team of predominantly legal and medical experts to counter IAAF argument against two-time Olympics champion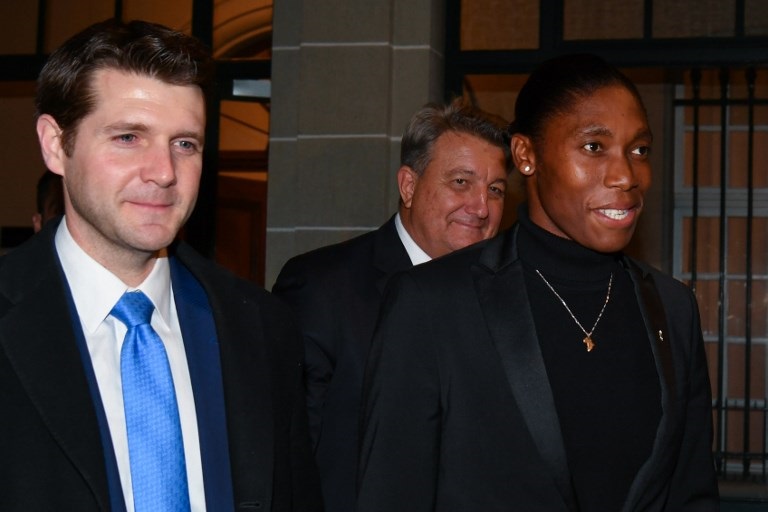 This information has been released as a result of the IAAF having revealed details relating to the experts on its team in apparent contravention of a confidentiality order imposed upon the parties not to release any information relating to this case
Athletics South Africa is extremely concerned about the basis upon which the regulations have been formulated by the IAAF and will argue that the DSD Regulations: discriminate against certain female athletes on the basis of (a) natural physical characteristics

Semenya is fighting her case at the Court of Arbitration for Sport in Lausanne, Switzerland and was the first South African to win the Olympic gold medal on the track
NAIROBI, Kenya- Athletics South Africa (ASA) has assembled a formidable team of predominantly legal and medical experts to challenge the IAAF's case to impose its highly contentious regulations relating to the eligibility of females athletes with higher than normal testosterone levels to compete in international events.
This information has been released as a result of the IAAF having revealed details relating to the experts on its team in apparent contravention of a confidentiality order imposed upon the parties not to release any information relating to this case according to ASA.
READ ALSO: Olympic Champ Semenya Says Gender Rules Do Not Empower Anyone
Whilst the apparent main target of the regulations, Caster Semenya, is represented in her personal capacity by her own team of experts, ASA has taken up the challenge on behalf of all affected female athletes worldwide, both current and in future as we believe that the regulations predominantly target African athletes.
"Athletics South Africa is extremely concerned about the basis upon which the regulations have been formulated by the IAAF and will argue that the DSD Regulations: discriminate against certain female athletes on the basis of (a) natural physical characteristics; and/or (b) sex and in their implementation will constitute an infringement of the right of the affected female athletes to human dignity, an inviolable human right which may not be derogated from at any time or infringed upon.
READ ALSO: Semenya Takes Gender Case To CAS, IAAF Denies Classifying Her 'Male'
Human rights
"(They) are disproportionate in the context of the fact that they discriminate on the basis of a natural physical characteristic and/or sex, violate fundamental human rights of affected athletes, the harm they cause to female athletes and are not required to protect any rights of non-affected athletes and their implementation will constitute an infringement of the right of the affected female athletes to private life, which includes the right to the protection of a person's moral and psychological integrity, as well as the right to choose, or to exercise personal autonomy.
"These are inviolable human rights which may not be derogated from at any time or infringed upon in any way and must be defended at all times," the athletics governing body in South Africa said in a statement.
READ ALSO: At Last, At Long Last: NOCK Apologise For Shameful Rio 2016 Olympics Scandal
Former Australian Olympian Madeleine Pape as well as professors Ross Tucker (PhD in Exercise Physiology), Wayne Derman (Director of the Institute of Sports and Exercise Medicine at Stellenbosch University, Carl Lombard (experienced Biostatistician with more than 30 years of research work at the South African Medical Research Council), Mark Engel (Associate Professor in Department of Medicine), Joel Dave (Head of Division of Endocrinology, Groote Schuur Hospital and University of Cape Town) and Marc Blockman (Professor in the Department of Internal Medicine, Division of Clinical Pharmacology, at the University of Cape Town) are in the high powered pool of experts lined to press Semenya's case.
READ ALSO: Jarrod Bowen Sets Sights On 14-Year Hull City Goal Record
Others are doctors Jeroen Swart (Sports and Exercise Medicine) and Ariane Spitaels who has worked as a paediatrician with a special interest in Endocrinology and Diabetes and treated many transgender people.
Semenya is fighting her case at the Court of Arbitration for Sport in Lausanne, Switzerland and remains the first South African to win the Olympic gold medal on the track.