Shujaa Pick Positives After Securing 7th Place At Cape Town Sevens
18th December 2019 - by Louis Kalinga
Shujaa secured seventh place after a spirited performance at the second leg of the series saw them crash out of the Main Cup quarters after a 17-5 defeat at the hands of the hosts South Africa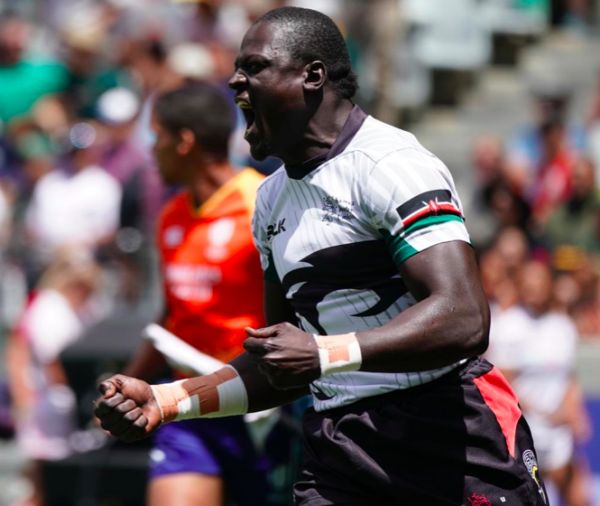 SUMMARY
There are a lot of positives for the Kenya Sevens team to pick after securing a seventh-place finish at the recently concluded Cape Town leg of the 2019/20 HSBC series
Shujaa's total point tally is 15 after collecting 11 points in Cape Town and now go back to the drawing board as they await the third and fourth legs of the series next year

NAIROBI, Kenya- There are a lot of positives for the Kenya Sevens team to pick after securing a seventh-place finish at the recently concluded Cape Town leg of the 2019/20 HSBC series.
Shujaa secured seventh place after a spirited performance at the second leg of the series saw them crash out of the Main Cup quarters after a 17-5 defeat at the hands of the hosts South Africa.
This was a major improvement from the opening leg in Dubai where the Kenyans could only manage a 13th place finish.
"We were unlucky in Dubai but we have definitely made a lot of improvements to our game.
"Giving everyone an opportunity has played a major role in our performance and our work rate has greatly improved. There is lots more to come from this capable team," head coach Paul Feeney offered.
Kenya went unbeaten until the quarters after impressive wins against Australia and Samoa before an enthralling 24-all draw against an experienced Ireland side.
Shujaa's total point tally is 15 after collecting 11 points in Cape Town and now go back to the drawing board as they await the third and fourth legs of the series next year.
The Oceanic legs begin in New Zealand with the Hamilton Sevens on January 25 and 26 before moving to Australia for the Sydney Sevens the following weekend.
Feeney earlier stated that record Kenyan try-scorer Collins Injera could make a return to the side to inject a bit more experience and pace as they seek another triumph, following victory at the Singapore Sevens in 2016.