Shujaa Captain Amonde Vows To Fight Despite Coming Last In Sydney
3rd February 2020 - by Louis Kalinga
This was the team's worst performance since the 2018-19 London tournament, to the surprise of all Kenyan fans after the promise shown during the Hamilton Sevens on January 25 and 26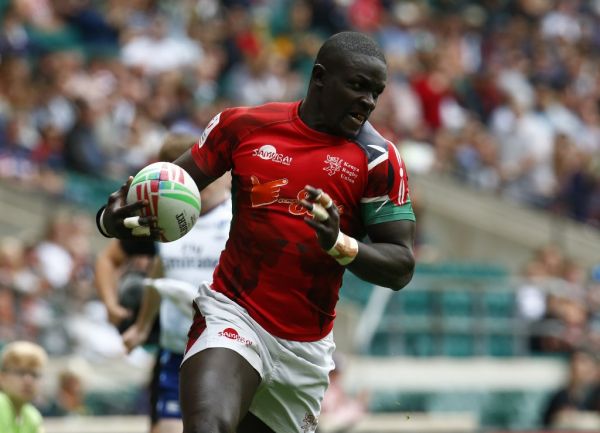 SUMMARY
Kenya Sevens captain Andrew Amonde insisted that they will not keep fighting despite finishing last at the just concluded Sydney leg of the 2019/20 HSBC World Sevens Series
The single point picked in the showpiece brought Shujaa's tally for the season to 26 points with six legs remaining.
Amonde did not feature against Samoa after he suffered a knee injury at the group stage and the disappointing outing in Sydney has pushed Kenya down one spot to 11th in the Series

NAIROBI, Kenya- Kenya Sevens captain Andrew Amonde insisted that they will not keep fighting despite finishing last at the just concluded Sydney leg of the 2019/20 HSBC World Sevens Series.
This was the team's worst performance since the 2018-19 London tournament, to the surprise of all Kenyan fans after the promise shown during the Hamilton Sevens on January 25 and 26.
The single point picked in the showpiece brought Shujaa's tally for the season to 26 points with six legs remaining.
"This game we love is very cruel. You snooze and everything is gone. We have been humbled this weekend.
"We will keep working until we get it right," the KCB player stated.
The quick dip in form during the two-day event at the Bankwest Stadium left a lot to be desired, especially after the eighth-place finish in New Zealand.
Shujaa lost all their four matches in Australia, including a 15th-place playoff against Samoa.
Amonde did not feature against Samoa after he suffered a knee injury at the group stage and the disappointing outing in Sydney has pushed Kenya down one spot to 11th in the Series.
Kenya has collected 26 points from the first four legs held in Dubai (four points), Cape Town (11), Hamilton (10) and Sydney (one).
The next leg is in Los Angeles in the US on February 29 to March 1.