Sharks, Bandari Promise Cracking SportPesa Cup Final
26th January 2019 - by Mutwiri Mutuota
Kenyan rivals to face-off on Sunday afternoon with USD30,000 and hosting Everton at stake in the climax of the weeklong tournament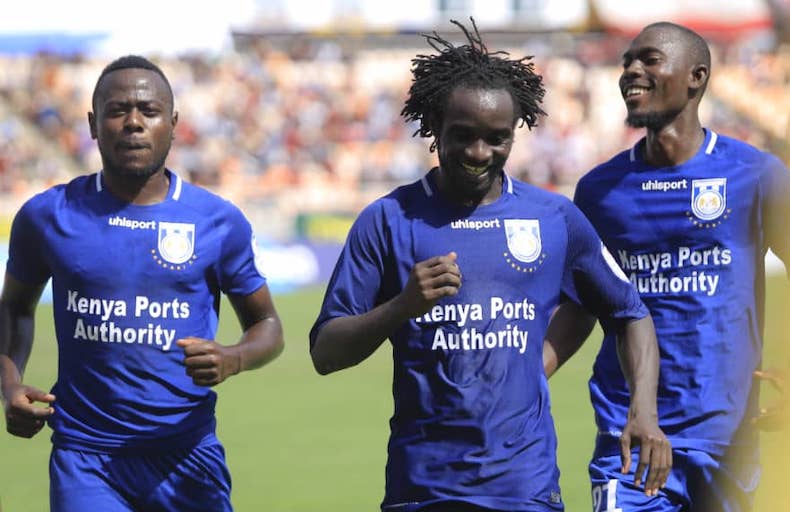 SUMMARY
This will be the second time that the finals will be contested by two Kenyan teams after Gor beat eternal rivals AFC Leopards SC 3-0 during the inaugural edition here in the coastal city of Dar
The former Yanga SC player and Coastal Union tactician is no stranger to football in the Tanzanian capital and expressed delight in returning to his second home adding, winning the trophy here would be the icing on the cake
Bandari entered the tournament as one of two first-timers, alongside Mbao FC who stunned champions Gor Mahia FC 4-3 on penalties to dump them out in the quarters
DAR-ES-SAALAM, Tanzania- Kenyan rivals Kariobangi Sharks FC and Bandari FC have promised to provide a fitting end to the week-long tournament by producing a cracking 2019 SportPesa Cup final on Sunday afternoon at the National Main Stadium in Dar-es-Salaam, Tanzania.
Sharks and Bandari will be fighting to lift only a second trophy in their history having won the domestic cup now rebranded SportPesa Shield last year and 2015 in that order- with the winner securing the ticket to host English Premier League side Everton FC in Kenya later on this year.
READ MORE: Sharks Edge Shootout To Set All-Kenyan SportPesa Cup Decider
The gold medal contest will kick off at 4:15pm local time (+3GMT) with beaten semi finalists and Tanzanian sides, Simba SC and Mbao FC setting the tone in the third-place play-off to wrap up the third edition of the tournament that has exceeded any other.
Bandari put on a remarkable performance to come from a goal down to beat favourites Simba 2-1 in the first game of the last four, courtesy of goals from Man of the match William Wadri and Wilberforce Lugogo. 
"The performance was great, especially in the second half and I'm proud of the shift the boys put in. 
"It's a special feeling to be in the final in our first attempt and we now shift our focus to preparing for Sunday's match," head coach Bernard Mwalala stated. 
READ MORE: Bandari Recover To Sink Simba, Punch SportPesa Cup Final Ticket
The former Yanga SC player and Coastal Union tactician is no stranger to football in the Tanzanian capital and expressed delight in returning to his second home adding, winning the trophy here would be the icing on the cake.
Bandari entered the tournament as one of two first-timers, alongside Mbao FC who stunned champions Gor Mahia FC 4-3 on penalties to dump them out in the quarters. 
EYE ON THE PRIZE: Kariobangi Sharks FC head coach, William Muluya, pictured during his team's training at the Uhuru Stadium, Dar-es-Salaam on Saturday, January 26, 2019. PHOTO/SPN

"We are aware of the threat Sharks pose and we will focus our energies on containing the attacking football they play and we will play to win," Bandari captain Felly Mulumba underscored.
READ MORE: Sharks Sink Teeth To Topple Yanga Out SportPesa Cup
 Their opponents Sharks FC, who got their ticket to the competition after winning their maiden trophy last season, are also in high spirits ahead of the highly anticipated final. 
Sharks edged Mbao 6-5 in a nervy post-match penalty shootout to relegate their opponents to the third/fourth place play-off which will be played at the same venue from 2:15pm. 
"The victory was great and all but we have already moved on from it. We have the most important game of the tournament ahead of us and that's what our focus is on," head coach William Muluya told. 
READ MORE: Spot On Wadri Kicks Bandari Into SportPesa Cup Semi Finals
"It's a huge confidence boost to us to prove that we are worthy of being in the finals, now it's on us to prove that we can win," Muluya added. 
This will be the second time that the finals will be contested by two Kenyan teams after Gor beat eternal rivals AFC Leopards SC 3-0 during the inaugural edition here in the coastal city of Dar. 
Aside from the USD 30,000 winners' prize money on the line, the eventual winners will also get the once in a lifetime opportunity to host English Premier League's Everton FC later in the year. 
"It's good that we are assured of Everton coming to Kenya. The final will be tough but we are ready to make our fans proud by winning the coveted title," said Harrison Mwendwa, who was awarded the man of the match award in the semis by Everton legend Steven Pienaar. 
READ MORE: Kenya's SportPesa Cup Dominance 'Hurts' Tanzanian Pride
"We are ready to show what we are made of in the finals and I thank our fans for their continued support, we will make them proud," Mwendwa concluded.
SP CUP 2019 SUMMARY
QUARTER FINAL RESULTS
Singida United FC 0 Bandari FC 1
Yanga SC 2 Kariobangi Sharks FC 3
Mbao FC 1 (4) Gor Mahia FC 1 (3)
Simba SC 2 AFC Leopards SC 1
SEMI FINAL RESULTS
Bandari FC 2 vs Simba SC 1
Kariobangi Sharks FC 0 (6) vs Mbao 0 (5)
SUNDAY, JANUARY 27
2:00pm: 3rd place: Simba SC vs Mbao FC
4:15pm: Final: Bandari FC vs K. Sharks FC