President Uhuru Hails Inclusion Of Safari Rally Into FIA World Rally Championship Calendar
27th September 2019 - by Erick Ochieng
Kenya will host the eighth leg of the championship on July 19, 2020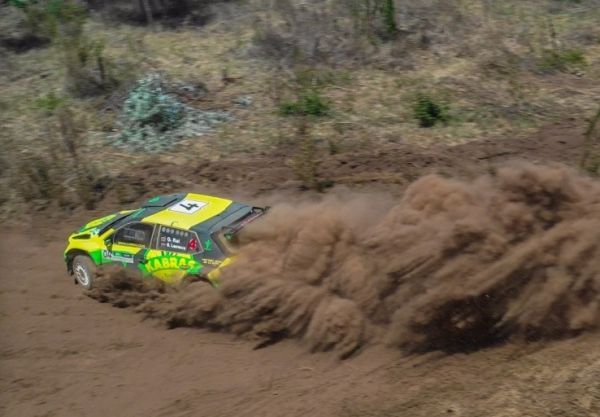 SUMMARY
The series will rev-off on January 26 in Monte- Carlo, France followed by Sweden on February 16 and then Mexico on March 15

The Safari Rally as it is known today was first held in Kenya in 1953 to commemorate the coronation of Her Royal Majesty Queen Elizabeth II.

In 1973, the Safari was admitted to the prestigious FIA World Rally Championship held within the boundaries of Kenya
NAIROBI, Kenya- Kenya is among the 14 nations set to host the prestigious FIA World Rally Championship next year.
This comes following completion of e-voting by the World Motor Sport Council this week.
While welcoming the good gesture, His Excellency President Uhuru Kenyatta noted: " Before my Administration assumed office in 2013, I made a promise to the people of Kenya, to return the Safari Rally back to the FIA World Rally Championship family.This process has taken us seven years to complete.
READ ALSO: Duncan Seeded First As Manvir Seeks Second Victory In Nanyuki Rally
"It is my pleasure today to announce to the people of Kenya and Africa that this process has been concluded and the Safari Rally has been included in the World Rally Championship 2020 Calendar, marking the return of the competition to Kenya and Africa, after 18 years of waiting.
"My Administration will continue to work with the relevant bodies to ensure that the 2020 Safari Rally and successive events thereafter, are hosted successfully."
Kenya will host the eighth leg of the championship on July 19, 2020.
The series will rev-off on January 26 in Monte- Carlo, France followed by Sweden on February 16 and then Mexico on March 15.
Other legs include Chile (April 19), Argentina ( May 3),Portugal (May 24), Italy (June 7), Finland ( August 9) New Zealand (September 9), Turkey (September 27), Germany (October 18), Britain (November 1) and Japan (November 22)
Apart from Kenya, New-Zealand and the season-closing Japan, will make their return to the global stage.
READ ALSO: What Happened To The Sauce? Fading Arsenal Vs Man United Rivalry
"In order to further globalise the championship, we needed to have more WRC rounds outside Europe.
"I am glad to see the results of our expansion strategy, with emblematic events such as Kenya and Japan coming back to the WRC calendar next year, alongside New Zealand replacing Australia, while long-standing, iconic European events provide a great balance and preserve the DNA of the sport," FIA Rally Director Yves Matton underscored.
The Safari Rally as it is known today was first held in Kenya in 1953 to commemorate the coronation of Her Royal Majesty Queen Elizabeth II.
It started as the East African Safari Rally traversing the three East African countries of Kenya, Uganda and Tanzania. The Rally developed to become the toughest motor sport event in the world and was regarded as a true test of man and machine.
In 1973, the Safari was admitted to the prestigious FIA World Rally Championship held within the boundaries of Kenya.
It continued to enjoy FIA World Rally Championship status until the year 2002 when the event was dropped from and relegated to the African Rally Championship (ARC).