Olivier Giroud Brace Secures AC Milan's First Serie A Title In A Decade
22nd May 2022 - by Louis Kalinga
Their city rivals Inter Milan were hot on their heels and also registered an identical 3-0 victory against Sampdoria on the day but it was not enough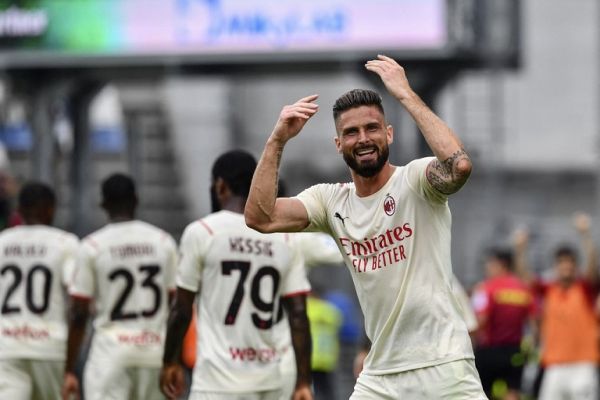 SUMMARY
France striker Olivier Giroud scored twice as AC Milan beat Sassuolo 3-0 on the final day of the season to win their first Serie A title since 2011
The Rossoneri only needed a draw to be confirmed champions but put on a scintillating performance that saw them boast a commanding 3-0 halftime score
France striker Olivier Giroud scored twice as AC Milan beat Sassuolo 3-0 on the final day of the season to win their first Serie A title since 2011.
The Rossoneri only needed a draw to be confirmed champions but put on a scintillating performance that saw them boast a commanding 3-0 halftime score.
Giroud finishes the season with a modest 11 Serie A strikes but it was the importance of his goals that have made him such a brilliant signing.
The 35-year-old was allowed to depart Chelsea for Milan last summer for virtually nothing, just a €500,000 bonus fee.

Their city rivals Inter Milan were hot on their heels and also registered an identical 3-0 victory against Sampdoria on the day but it was not enough.
Ivan Perisic opened the scoring just after the interval before a Joaquin Correa double put Inter three up in the space of eight second half minutes, however they have to settle for second.

Milan has been clinical since late January, going 15 unbeaten in the league ever since it lost to Spezia on Jan. 17 and conceding just six goals in that span.
-Story developing