Mitrovic's 40th League Goal Confirms Fulham Promotion To The English Premier League
20th April 2022 - by Louis Kalinga
League and club top scorer Aleksandar Mitrovic scored twice to take his tally for the season to a remarkable 40 goals, a new Championship record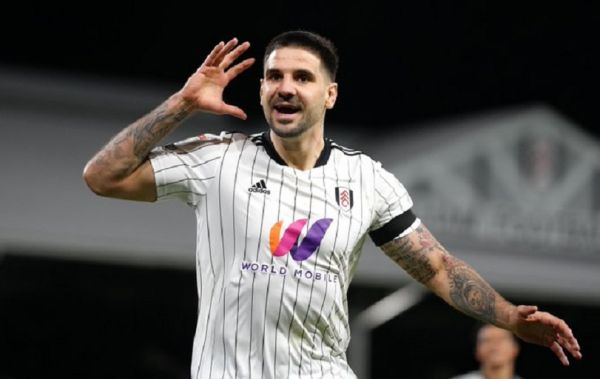 SUMMARY
Fulham confirmed promotion to the English Premier League after they beat Preston North End 3-0 at Craven Cottage on Tuesday night
Fulham shrugged off two consecutive defeats to Coventry and now-relegated Derby County, to give them a nine-point lead with 86 points
Fulham have scored 98 goals this season and could still break Manchester City's Championship record, since the launch of the Premier League in 1992, of 108 goals
Fulham confirmed promotion to the English Premier League after they beat Preston North End 3-0 at Craven Cottage on Tuesday night.
League and club top scorer Aleksandar Mitrovic scored twice to take his tally for the season to a remarkable 40 goals, a new Championship record.
Fulham shrugged off two consecutive defeats to Coventry and now-relegated Derby County, to give them a nine-point lead with 86 points.
Joe Bryan won possession in the ninth minute and burst down the left flank to set up Mitrovic, who calmly slotted home to give the home team a 1-0 lead.
Teenage player Fabio Carvalho then scored a stunner in the 34th minute, giving Fulham a comfortable 2-0 lead.
The Serbian forward made it 3-0 just before half-time, reaching the 40-goal mark after another incisive break along the left, with Harry Wilson providing the assist.
Fulham have scored 98 goals this season and could still break Manchester City's Championship record, since the launch of the Premier League in 1992, of 108 goals.
Fulham have had consecutive promotions and relegations to and from the Premier League every season since their 2017/18 play-off final victory against Aston Villa.