Leopards Coach Aussems Impressed By Murang'a Seal's St. Sebastian Park
20th September 2022 - by Louis Kalinga
The former Belgian footballer was speaking to SportPesa News at the St. Sebastian Park after his side registered the pre-season friendly win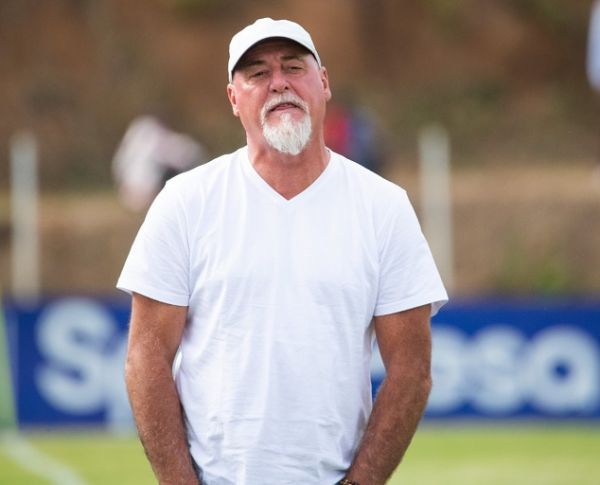 SUMMARY
AFC Leopards coach Patrick Aussems expressed how impressed he was with Murang'a Seal and their stadium after his side beat them 3-1 in a friendly match on Sunday
Leopards continue their desperate hunt for the elusive KPL title that they have not managed to win since the 1998 season
Seal was founded in 2016 and they remain the only team in the land with their privately-owned pitch that boasts one of the best playing surfaces in the country
AFC Leopards coach Patrick Aussems expressed how impressed he was with Murang'a Seal and their stadium after his side beat them 3-1 in a friendly match on Sunday.
The former Belgian footballer was speaking to SportPesa News at the St. Sebastian Park after his side registered the pre-season friendly win.
Ronald Shichenje, Jaffary Odeny and Victor Otieno were on target for the 13-time Kenya Premier League winners, while Dennis Wabwire scored the hosts sole goal.
"The game was good, I can say I'm satisfied with my team's performance. There are just a few defensive issues we need to work on but all in all it was a good game.
"Most of all, seeing a fantastic pitch like this in the middle of nowhere has impressed me the most. Such facilities is what big teams such as us and Gor Mahia lack and it's a shame," Aussems stated.
Aussems completed his first full season at Leopards last season where they finished sixth despite a myriad of challenges and he believes this season they can do well.

Leopards continue their desperate hunt for the elusive KPL title that they have not managed to win since the 1998 season.
The former Simba SC tactician had assured Ingwe fans that he would return following hos extended holiday in his native Belgium and he insists that he is ready for the upcoming season.
"I am a man of my word and I am back with AFC. We are not sure when the new season is set to kick off but as we await confirmation, we will continue to prepare ourselves.
"Murang'a Seal really played a good game. They did not just kick the ball and hope, they tried to play good football and their performance was good," the 56-year old coach stated.
"I know they were deducted 6 points in the NSL last season and they would have been in the KPL now but they gave a good account of themselves," he added.
Seal was founded in 2016 and they remain the only team in the land with their privately-owned pitch that boasts one of the best playing surfaces in the country.