Kenyan Duo Kimutai, Cherop Favourites For Venice Marathon
25th October 2019 - by Erick Ochieng
The men's line-up also features Moses Mengich of Kenya, who was second at the Treviso Marathon in 2019 and Ethiopians Asefa Habtamu (2:08:32 in Dubai 2013) and Tsegaye Hiluf (PB 2:12:30 in Barcelona 2018)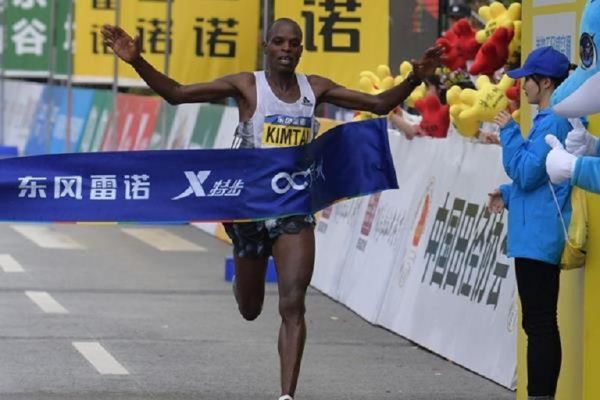 SUMMARY
Kimutai will take on compatriot Geoffrey Yegon, who finished second at the Rome Ostia Half Marathon in 1:00:23 and has four sub-one hour half marathon runs to his credit
The top Italian runner is Ahmed Nasef, who won the national marathon titles in 2016 and 2017
More than 13,000 runners are expected to take part in the Venice Marathon and the popular 10km mass race

MONACO, France- Kenyan Andrew Ben Kimutai starts as the fastest runner in the men's field at the 34th edition of the Hauwei Venice Marathon, an IAAF Bronze Label road race on Sunday (27). 

The 30-year-old, who set his 2:08:32 personal best at the Seville Marathon in 2018, won this year's Wuhan Marathon in China in 2:10:06.
Kimutai will take on compatriot Geoffrey Yegon, who finished second at the Rome Ostia Half Marathon in 1:00:23 and has four sub-one hour half marathon runs to his credit. 
READ ALSO: SPL: High-Flying AFC Leopards Eye Sofapaka Scalp, Ulinzi Host Tusker
He clocked 59:56 at the Prague Half Marathon in 2018 and has a career best of 59:44 from 2016.
The men's line-up also features Moses Mengich of Kenya, who was second at the Treviso Marathon in 2019 and Ethiopians Asefa Habtamu (2:08:32 in Dubai 2013) and Tsegaye Hiluf (PB 2:12:30 in Barcelona 2018).
The top Italian runner is Ahmed Nasef, who won the national marathon titles in 2016 and 2017.
The favourite in the women's race is Kenya's Cynthia Cherop, who clocked 2:25:55 on a slightly downhill course at the Los Angeles Marathon in March and finished runner-up at the Gothenburg Half Marathon setting her PB with 1:08:26 in May.
She'll face compatriots Judith Korir, winner at the Belgrade Marathon this year, and Jackline Autonyang, who will make her debut over the distance.
More than 13,000 runners are expected to take part in the Venice Marathon and the popular 10km mass race.