Kenya's 5000m Olympics Representative Agnes Tirop Found Dead In Iten Home
13th October 2021 - by Louis Kalinga
At the Tokyo Olympic Games, the 25-year-old emerged fourth in the 5,000m women's finals after clocking 14:39.62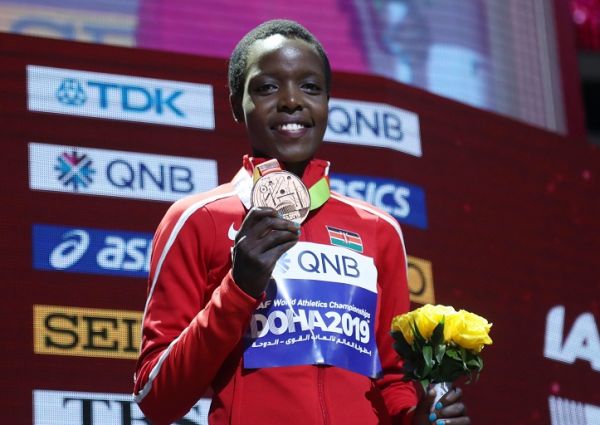 SUMMARY
Kenya's 5000m representative at the recently concluded Tokyo 2020 Olympics Agnes Jebet Tirop was found dead in her Iten home on Wednesday
The death was confirmed by Athletics Kenya official Barnabas Korir, who was also Team Kenya's General Manager
She was found with stab wounds in her abdomen and it is alleged that Tirop was murdered by her lover with whom they had problems with for a long time

Kenya's 5000m representative at the recently concluded Tokyo 2020 Olympics Agnes Jebet Tirop was found dead in her Iten home on Wednesday.
The death was confirmed by Athletics Kenya official Barnabas Korir, who was also Team Kenya's General Manager.
She was found with stab wounds in her abdomen and it is alleged that Tirop was murdered by her lover with whom they had problems with for a long time.
At the Tokyo Olympic Games, the 25-year-old emerged fourth in the 5,000m women's finals after clocking 14:39.62.
Tirop was the 2019 World 5,000m bronze medalist and she also won the 2015 senior Cross Country Championships.
Tirop smashed the 10km World record on September 12, 2021, clocking 30:01 to shave 28 seconds from the previous women-only 10km road record held by Asmae Leghzaoui of Morrocco from 2002.
She was a medalist at junior level at the World Cross Country and World Junior Championships and she was the junior champion at the African Cross Country Championships in 2014.
The long-distance star then won a bronze medal in the 10,000 metres event at the 2017 World Championships.
Her death comes just 10 days before celebrating her 26th birthday and is already being mourned globally by the athletics fraternity.