Kenya Sevens Record Try-Scorer Injera Available For Hamilton, Sydney Selection
15th January 2020 - by Louis Kalinga
Former Shujaa players Oscar Ouma, Samuel Oliech and Dennis Ombachi are also part of the camp and are available for selection for the upcoming legs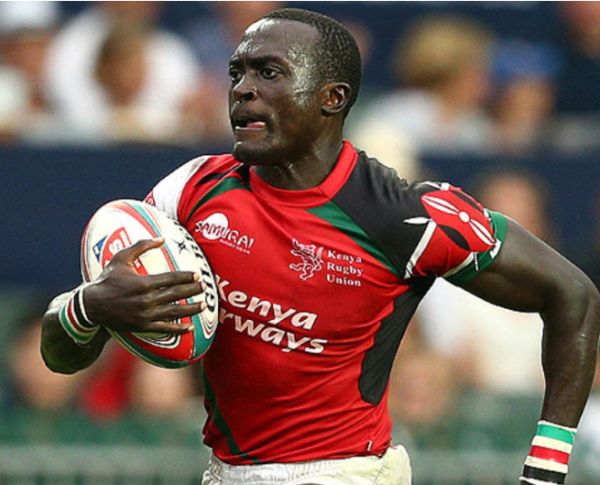 SUMMARY
Kenya Sevens record try-scorer Collins Injera headlines the list of players who are available for team selection for the 2019/20 HSBC World Rugby Series Hamilton and Sydney legs.
Injera, who plays locally for Mwamba RFC, missed the opening legs in Dubai and Cape Town owing to a shoulder injury but he is with the team in their residential training camp in Nakuru
Kenya Sevens will go up agaisnt South Africa, England and Japan in Pool B of the Hamilton Sevens in a different format that will see the pool winners go straight into the semis

NAIROBI, Kenya- Kenya Sevens record try-scorer Collins Injera headlines the list of players who are available for team selection for the 2019/20 HSBC World Rugby Series Hamilton and Sydney legs.
Injera, who plays locally for Mwamba RFC, missed the opening legs in Dubai and Cape Town owing to a shoulder injury but he is with the team in their residential training camp in Nakuru.
Former Shujaa players Oscar Ouma, Samuel Oliech and Dennis Ombachi are also part of the camp and are available for selection for the upcoming legs.
The trio last played for the Kenya Sevens team in the 2017/18 World Rugby Sevens Series but also joined the side in Nakuru on Sunday.
"We are glad to have them in the team but they will have to prove their worth and fight for positions just like everyone else.
"We have positive reception to training from the players who are in good spirits and have constantly been supporting each other," said deputy head coach Kevin Wambua.
Kenya are currently 11th in the standings with 15 points, having finished 13th in Dubai before an improved performance in South Africa saw them finish in seventh to garner a total of 11 points.
Menengai Oilers RFC duo of Davis Nyaundi and Derrick Keyoga are also part of the training camp as they battle to get a maiden call-up for their country.
The Hamilton Sevens leg is due to kick off on January 25 at the FMG Waikato Stadium in New Zealand before the Sydney Sevens runs from February 1-3 at the Bankwest Stadium in Australia.
Kenya Sevens will go up agaisnt South Africa, England and Japan in Pool B of the Hamilton Sevens in a different format that will see the pool winners go straight into the semis.