Kenya Premier League Hopefuls Murang'a Seal Upbeat Ahead Of Bomet Clash
22nd July 2022 - by Louis Kalinga
Seal are currently second on the log with 64 points and have the chance to be promoted into the Kenya Premier League for the first time in their history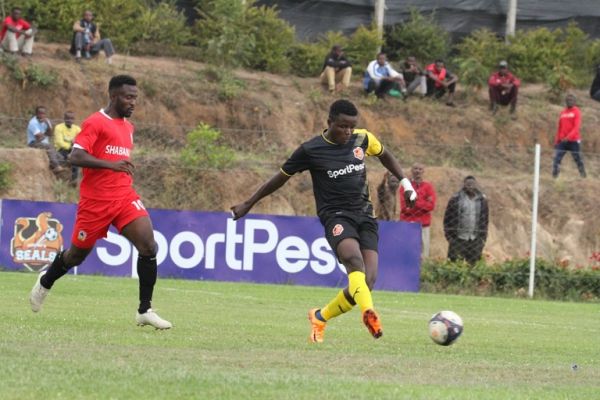 SUMMARY
National Super League side Murang'a Seal are in high spirits as they gear up for their final game of the season against league winners APS Bomet on Sunday
Murang'a Seal, which was founded in 2016, have been on a steady rise and are now just one game away from ensuring they will play in the Kenya Premier League next season
National Super League side Murang'a Seal are in high spirits as they gear up for their final game of the season against league winners APS Bomet on Sunday.
Seal are currently second on the log with 64 points and have the chance to be promoted into the Kenya Premier League for the first time in their history.
The home team, Bomet, were already crowned champions and are guaranteed a place in the Kenyan top flight next season.
"We play every game like it's a final and this one actually is one. We do have what it takes and we have proved that throughout the season.
"The preparations have gone well and we are prepared to give it our all on Sunday because we know how big the prize is for both the team and our fans," head coach Vincent Nyaberi stated.
Seal came out 1-0 winners in their penultimate game against Shabana FC at their St. Sebastian home ground last Monday courtesy of a second half Dennis Wabwire penalty.
The defeat removed Shabana from the race to promotion as they have 56 points, eight adrift of Murang'a Seal.
Murang'a Seal, which was founded in 2016, have been on a steady rise and are now just one game away from ensuring they will play in the Kenya Premier League next season.
"At the beginning of the season I had a target of a top 5 finish and you can see we have outdone ourselves despite some challenges and proved we are worthy.
"I want to thank our fans for standing by us throughout the season and I call on their support one last time this Sunday, we are going to make them proud," Nyaberi continued.
The game will kick off at 3 pm at the Bomet Stadium.
"We are going to Bomet to pick all three points and make history for Murang'a and everyone who has supported us through this journey. We are ready for the challenge," Captain Peter Mwaura added.