I Am Not Sorry: Infuriated Fatuma Zarika Admits After Losing WBC Title
17th November 2019 - by Louis Kalinga
The fight against Mercado last year was the second time she had successfully defended the belt after defeating Zambian Catherine Phiri in Nairobi in December 2017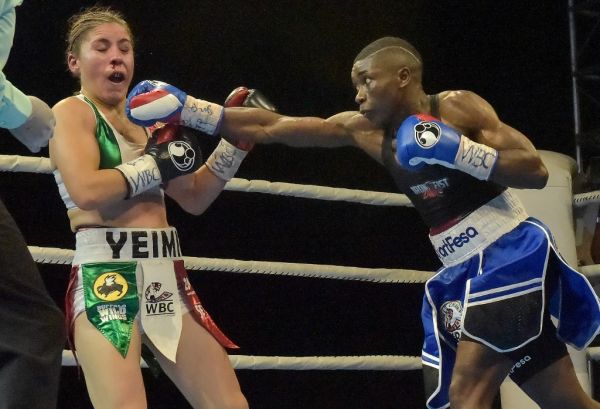 SUMMARY
Former World Super Bantamweight champion Fatuma Zarika said she had no apologies after she threw the fight that saw her lose the title she has held for four years in a loss to Mexican Yamileth Mercado
Zarika successfully defended the title in her hometown Nairobi against Mercado on September 8 last year in a bout dubbed the 'Nairobi Fight Night' via split points decision

NAIROBI, Kenya- Former World Super Bantamweight champion Fatuma Zarika said she had no apologies after she threw the fight that saw her lose the title she has held for four years in a loss to Mexican Yamileth Mercado.
Zarika successfully defended the title in her hometown Nairobi against Mercado on September 8 last year in a bout dubbed the 'Nairobi Fight Night' via split points decision.
Mercado was more prepared for the fight and won by a unanimous decision as she managed to score 99-91, 98-82, 99-91 at the Poliforo in Ciudad Cauhtemoc, Chihuahua, Mexico.
"I have had that belt for four years and the only help I ever received was from SportPesa, after they left I have been promised a lot by the government but nothing has come.
"I'd rather the belt stays in Mexico where they value it and will take care of it. The government needs to start appreciating the athletes," an infuriated Zarika stated after losing the fight in a video that has since gone viral on social media.
The fight against Mercado last year was the second time she had successfully defended the belt after defeating Zambian Catherine Phiri in Nairobi in December 2017.
-Story developing