Hungary Complete Double Over England In Worst Home Defeat In 94 Years
15th June 2022 - by Louis Kalinga
Hungary secured their first win over England for 60 years in Budapest 10 days ago and followed that up with their first victory on English soil since a famous 6-3 success at Wembley in 1953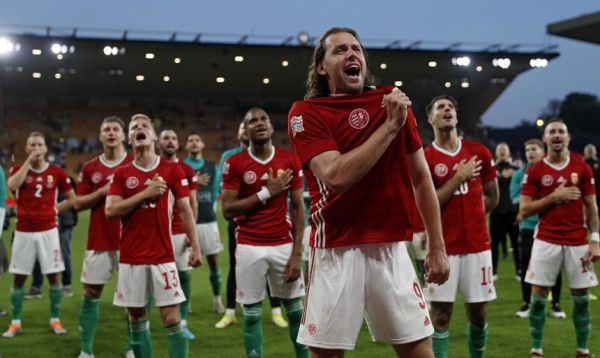 SUMMARY
England's horrible run in the UEFA Nations League continued with a humiliating 4-0 home defeat to Hungary on Tuesday night in Wolverhampton
England manager Gareth Southgate accepted responsibility for the Three Lions' worst home defeat since 1928 but he called for fans to stand by his players ahead of the World Cup in five months' time
Hungary are not headed to the World Cup after they finished a distant fourth behind England in their qualifying group
England's horrible run in the UEFA Nations League continued with a humiliating 4-0 home defeat to Hungary on Tuesday night in Wolverhampton.
England manager Gareth Southgate accepted responsibility for the Three Lions' worst home defeat since 1928 but he called for fans to stand by his players ahead of the World Cup in five months' time.
Southgate's men are staring at relegation from the top tier of the Nations League after a fourth consecutive game without a win, leaving them bottom of the group.
Hungary secured their first win over England for 60 years in Budapest 10 days ago and followed that up with their first victory on English soil since a famous 6-3 success at Wembley in 1953.
"I totally understand tonight is a chastening experience.
"What I would say is this group of players have been unbelievable for the country and it's important people stay with them because they are still going to be strong going forward," Southgate stated after the game.

England surpassed all expectations to reach the semi-finals of the 2018 World Cup and backed that up by reaching the final of a major tournament for the first time in 55 years at Euro 2020 last summer.
A double from Roland Sallai and late goals from Adam Nagy and Daniel Gazdag kept Marco Rossi's side on course to reach the Nations League finals next year.

Hungary are not headed to the World Cup after they finished a distant fourth behind England in their qualifying group.

But they lead Germany by a point in Nations League Group A3, with European champions Italy a further point behind with two games to go.

England are three points adrift at the bottom of the section and need a revival in September away to Italy and home to Germany to avoid relegation.

However, of greater concern for Southgate is how he rallies his squad with just two more matches before their World Cup campaign kicks off against Iran on November 21.