Harambee Starlets Tokyo 2020 Olympics Dream Ends In Zambia Loss
11th November 2019 - by Louis Kalinga
The second leg of the fourth round qualifier followed a thrilling 2-2 draw in Nairobi last Friday with Corazone Aquino and an unlucky own goal giving the hosts the goals, making for a final 3-2 score in favour of the Zambians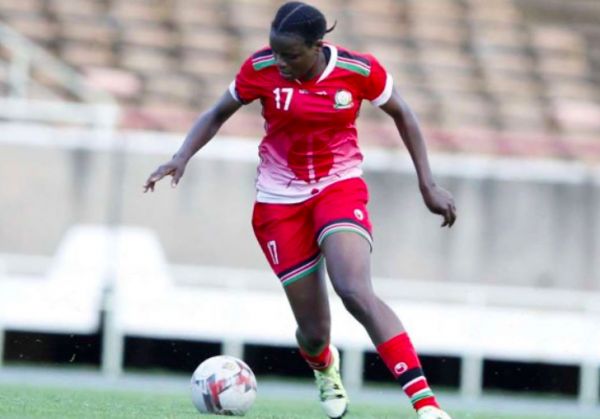 SUMMARY
The Kenya national women's football team, Harambee Starlets, bowed out of the Tokyo 2020 Olympics qualifiers as they lost 1-0 away to Zambia on Monday afternoon
Gentrix Shikangwa was the only change made by Kenya coach David Wambua but it was not enough as Starlets played second fiddle for most of the encounter

NAIROBI, Kenya- The Kenya national women's football team, Harambee Starlets, bowed out of the Tokyo 2020 Olympics qualifiers as they lost 1-0 away to Zambia on Monday afternoon.
The second leg of the fourth round qualifier followed a thrilling 2-2 draw in Nairobi last Friday with Corazone Aquino and an unlucky own goal giving the hosts the goals, making for a final 3-2 score in favour of the Zambians.
Gentrix Shikangwa was the only change made by Kenya coach David Wambua but it was not enough as Starlets played second fiddle for most of the encounter.
A Mweemba Lushomo goal in the 57th minute proved to be enough for Shepolopolo who will now face the winner between Cameroon and Cote D'Ivoire.
The first leg ended in a barren draw and there is everything to play for when they lock horns for the final time on Tuesday with the loser affording a consolation place via the playoffs against Chile.
Starlets were lucky the scoreline held as the Zambians saw two shots from the penalty spot come off the post to give a subtle end to their Olympics dream after such a promising run.