Five Things We Learned From Matchday 2 In The English Premier League
23rd August 2021 - by Louis Kalinga
Chelsea and Liverpool have taken charge of the English Premier League table and sit pretty at the top with 6 points after two matches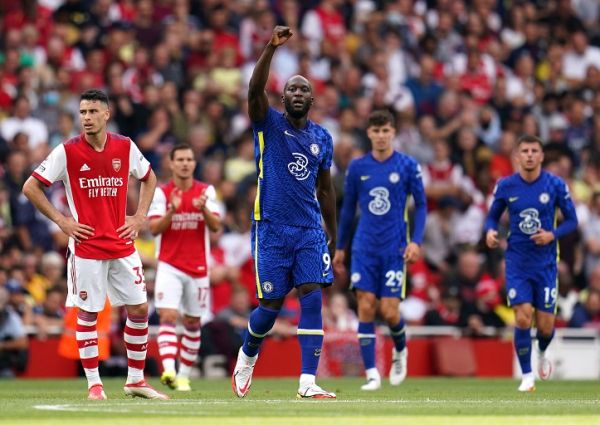 SUMMARY
Coach Thomas Tuchel chose to start the Belgian and he was rewarded by a great performance that saw the 28-year old get his first league goal for the Blues
Pogba became the only player in English Premier League history to provide 5 assists in the two opening games of a season
Up next for Arsenal is an away fixture at the Etihad Stadium this weekend before matches against Norwich, Burnley and London rivals Tottenham

Chelsea and Liverpool have taken charge of the English Premier League table and sit pretty at the top with 6 points after two matches.
Neither side has conceded a goal and have scored five in the process, leaving them ahead of Brighton and Tottenham Hotspur only on goal difference.
West Ham and Leicester City face off in the last game of matchday 2 on Monday night.
20 goals were scored in the nine matches played and here we have a look at the top five things that we learned from the English Premier League weekend.
IS LUKAKU THE FINAL PIECE OF CHELSEA'S PUZZLE?
After sealing a record move back to Chelsea from Inter Milan, there was lots of expectation surrounding whether Romelu Lukaku would start against Arsenal.
Coach Thomas Tuchel chose to start the Belgian and he was rewarded by a great performance that saw the 28-year old get his first league goal for the Blues.
Not only did he score goal no. 1, but he ripped the Arsenal defense apart to help set up Reece James well-taken effort, marking a successful second debut.
His agility and technical ability was present throughout the encounter and he showed why Chelsea needed to bring him back to Stamford Bridge.
If he keeps up with the pace he started off with, he can definitely be a Golden Boot contender at the end of the season.
THE RETURN OF POGBA
Paul Pogba is yet to reach his full potential in a Manchester United shirt but if the start he is having anything to go by, he is about to show us his worth.
He began the season by providing four assists in the opening game as United banged 5 past Leeds and added another in Sunday's 1-1 draw at Southampton.
With that, Pogba became the only player in English Premier League history to provide 5 assists in the two opening games of a season.
Let's wait and see what more the French international has in store for us as the league progresses.
SEAGULLS SOARING HIGH
Brighton and Hove Albion continued their 100% record with yet another win on the trot as they beat Watford 2-0 on Saturday.
This was after an opening day 2-1 away victory at Burnley, leaving them in third place on the table with six points.
Neil Maupay scored his second goal of the season to join Liverpool's Diogo Jota and Everton's Dominic Calvert-Lewin at the top of the charts.
Their next game is a home tie against Everton, which can potentially be a third straight win at the start of a season in the top flight, a first in the clubs history.
NO GREALISH, NO PROBLEM
Aston Villa did not seem to be suffering from the hangover of Jack Grealish leaving to join Manchester City, becoming the most expensive English player of all time.
They narrowly lost 3-2 to newcomers Watford on the opening day but bounced back in fine form to beat Newcastle United 2-0 on Saturday.
Danny Ings is proving to be the perfect replacement as he scored his second goal for his new club.
ARTETA'S TIME ALMOST UP?
Arsenal are second from bottom of the table after losing both of their matches, begging the question whether it's time for Mikel Arteta to leave the club.
Not only haven't they won a single game, they have also failed to score a goal after suffering identical 2-0 losses to newcomers Brentford and most recently Chelsea.
Their performance was below average and there seems to be something missing from the team, who also failed to qualify for a spot in Europe or the first time in 25 years after finishing last season in eighth place.
Up next for Arsenal is an away fixture at the Etihad Stadium this weekend before matches against Norwich, Burnley and London rivals Tottenham.