EPL Final Day Wrap: Leicester, Leeds Relegated As Champions Man City Lose
29th May 2023 - by Louis Kalinga
Leciester beat West Ham 2-1 but it was not enough to save them as Everton were 1-0 winners against Bournemouth to ensure they will be in the top flight next season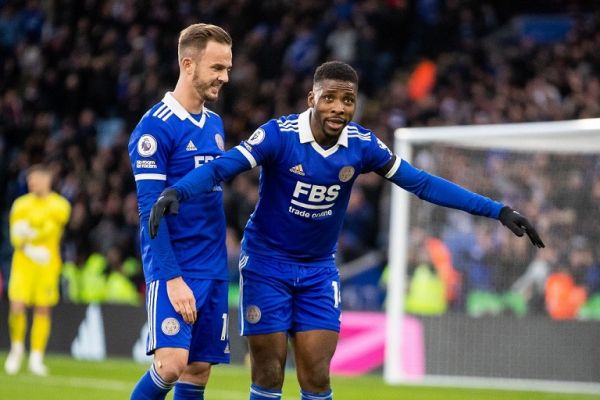 SUMMARY
Leicester City and Leeds United were relegated from the English Premier League after a dramatic final match day on Sunday
Other results saw Arsenal completely annihilate Wolves with a 5-0 demolition to console them from a disappointing end to yet another trophyless season
Southampton had already been relegated from the Premier League but gave an enthralling last home game in a 4-4 draw against Liverpool on the last day
Leicester City and Leeds United were relegated from the English Premier League after a dramatic final match day on Sunday.
Leicester beat West Ham 2-1 but it was not enough to save them as Everton were 1-0 winners against Bournemouth to ensure they will be in the top flight next season.
As for Leeds United, it was a harsh exit as they were hammered 4-1 by Tottenham Hotspur to seal their Championship status next season.
Southampton had already been relegated from the Premier League but gave an enthralling last home game in a 4-4 draw against Liverpool on the last day.
After a wretched campaign in which they had three different managers and lost 22 of their 38 league matches, Leicester will be playing Championship football next season.
It is a remarkable fall from grace for a side that shocked the footballing world by winning the Premier League in 2016 and the FA Cup just two years ago.
Leicester won just one of their opening 10 games of the season but recovered to sit 12th - four points clear of the relegation zone - when the season stopped for the World Cup.
Aston Villa beat Brighton 2-1 to ensure they finish in 7th place to seal the Europa Conference League qualification spot.
Other results saw Arsenal completely annihilate Wolves with a 5-0 demolition to console them from a disappointing end to yet another trophyless season.
The Gunners were top of the table for majority of the campaign and looked on course to seal a first EPL title since 2004.
Though, Manchester City showed relentless fighting spirit to win a third consecutive EPL title despite losing 1-0 to Brentford in their final game of the season.
Manchester United were 2-1 winners at home to Fulham, while Chelsea finished their season with a 1-1 draw against Champions League-bound Newcastle United.
This confirmed a 12th placed finish for Chelsea, completing their worst-performing season in the last 20 years.
Burnley, who broke the points record in a Championship season were promoted directly to the EPL next season alongside Sheffield United.
Luton Town then beat Coventry City on penalties in the Championship playoff final to confirm their top flight status next season.