Dawn Of New Era: SportPesa Racing Point Formula 1 Team Launched
14th February 2019 - by Mutwiri Mutuota
Global technology and entertainment company marks another historic milestone after adding international premier motor racing to its expanding portfolio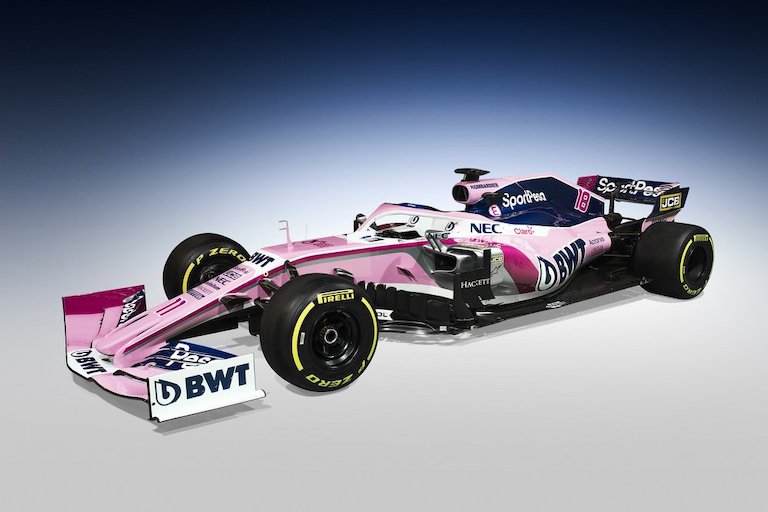 SUMMARY
According to a press release, seasoned Spanish ace Sergio Perez and Lance Stroll will be at the cockpits of the cars belonging to the outfit that will be known as SportPesa Racing Point Formula 1 team for the duration of the multi-year deal that commenced with immediate effect
Otmar Szafnauer, Team Principal and CEO of SportPesa Racing Point underlined their mission to take the new entity to the top of the Formula 1 world championship standings
"Equally important is the platform it provides us which enables us to stay true to our mission; to build and develop grassroots and professional sport in the countries where we operate by bringing new opportunities to local communities," Adam Beighton, SportPesa, Company Director added
NAIROBI, Kenya- Global technology and entertainment company, SportPesa, marked another historic milestone on Wednesday night when they expanded their portfolio to include Formula 1 racing after being unveiled as the title partners of latest team on the international circuit, Racing Point.
According to a press release, seasoned Spanish ace Sergio Perez and Lance Stroll will be at the cockpits of the cars belonging to the outfit that will be known as SportPesa Racing Point Formula 1 team for the duration of the multi-year deal that commenced with immediate effect.
ALSO READ: Kenya's Formula 1 Hopeful Wahome Revels In Successful F3 Season
The announcement, alongside a reveal of the team car's new livery, was made during their pre-season launch event, held during the Canadian International Auto Show; the first ever Formula One team launch in that country where Perez and Stroll were present.
Otmar Szafnauer, Team Principal and CEO of SportPesa Racing Point underlined their mission to take the new entity to the top of the Formula 1 world championship standings.
"SportPesa are a young, dynamic, growing company whose values align with our own vision to become a team capable of competing at the very front of the grid.
"We are excited to have such an ambitious partner on board to help us deliver our team mission and look forward to working with them to bring the sport of Formula One closer to fans around the world.
ALSO READ: Lewis Hamilton Delivers Ominous Formula 1 Title Warning
"The car looks stunning with the addition of blue to the already iconic BWT, pink livery, which gives us a strong identity as we begin this exciting new era," Szafnauer stressed.
"We are absolutely delighted to become part of the extended Formula One family. This partnership is very important to us because it diversifies us into new territories and allows us to reach new audiences across the globe.
"Equally important is the platform it provides us which enables us to stay true to our mission; to build and develop grassroots and professional sport in the countries where we operate by bringing new opportunities to local communities," Adam Beighton, SportPesa, Company Director added.