Dan Sikuta Returns As Kenya Sevens Name Dubai, Cape Town Squad
28th November 2019 - by Louis Kalinga
Shujaa, 2016 Singapore Sevens winners, kick off their Pool D Dubai fixtures with a match against South Africa on Thursday, December 5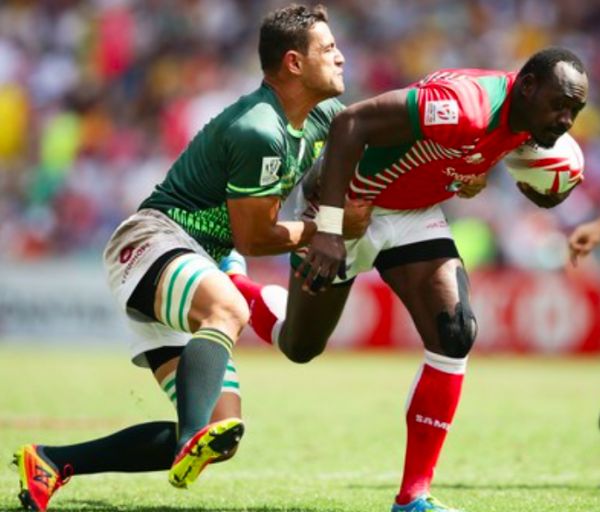 SUMMARY
Kabras Sugar RFC back row Dan Sikuta is the most notable name making a return to the Kenya Sevens team, after the squad for the 2019/20 HSBC World Series for Dubai and Cape Town was named on Thursday morning
Shujaa Technical Director Paul Feeney retained the squad that won the 2019 Africa Men's Sevens tournament in Johannesburg, South Africa earlier this month, where Sikuta missed out on the action

NAIROBI, Kenya- Kabras Sugar RFC back row Dan Sikuta is the most notable name making a return to the Kenya Sevens team, after the squad for the 2019/20 HSBC World Series for Dubai and Cape Town was named on Thursday morning.
Shujaa Technical Director Paul Feeney retained the squad that won the 2019 Africa Men's Sevens tournament in Johannesburg, South Africa earlier this month, where Sikuta missed out on the action.
Feeney also shone some light on the situation of Kenya's top try scorer Collins Injera, who will miss out on both legs as he continues to recover from a shoulder injury sustained during last month's Tusker Safari Sevens.
"Collins is 85% fit and he is doing all non-contact training. We are not going to risk him for the first two legs," Feeney stated.
The side will be captained by KCB RFC's Andrew Amonde who went on to say that they are looking forward to positive results from both legs.
"The main target is to get it right from the beginning," Amonde added.
Shujaa, 2016 Singapore Sevens winners, kick off their Pool D Dubai fixtures with a match against South Africa on Thursday, December 5.
They resume action the next day with tough tests against England and Spain.