Cape Town 7s: Impressive Shujaa Through To Main Cup Quarters
14th December 2019 - by Louis Kalinga
This was Paul Feeney's charges second game in Pool D after registering a remarkable 24-19 win against Samoa in the opening game of the weekend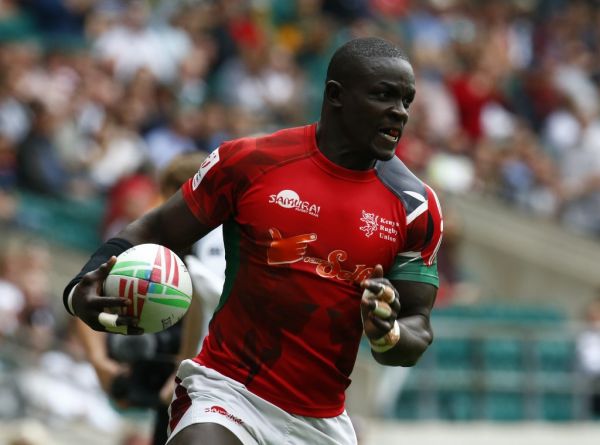 SUMMARY
Shujaa stormed the Main Cup quarters of the ongoing Cape Town Sevens leg of the 2019/20 HSBC Circuit after an impressive 12-7 win against a tough Australian side
The victory means that Kenya have qualified for the Main Cup quarters despite how the final Pool game against Ireland scheduled for 1747HRS plays out

NAIROBI, Kenya- Shujaa stormed the Main Cup quarters of the ongoing Cape Town Sevens leg of the 2019/20 HSBC Circuit after an impressive 12-7 win against a tough Australian side.
This was Paul Feeney's charges second game in Pool D after registering a remarkable 24-19 win against Samoa in the opening game of the weekend.
Dan Sikuta, Alvin Otieno, Daniel Taabu and Billy 'The Kid' Odhiambo all touched down in the first half to give the Kenyans a 17-7 halftime lead against the Samoans.
"The game against Samoa was very tough and the boys had to dig deep for that victory.
"Despite the test, we batted and came out on top. Now we just have to focus on the upcoming games after a great start from the team," captain Andrew Amonde stated after the opener.
The victory means that Kenya have qualified for the Main Cup quarters despite how the final Pool game against Ireland scheduled for 1747HRS plays out.
It will be the first quarters appearance for Kenya this season, having finished in 13th place during the opening leg of the sevens circuit in Dubai last week.
The only such appearance for Kenya last season was during the final leg in Paris.