Why Kipkorir, Aiyabei Want To Conquer StanChart Nairobi Marathon
Oct 25 - by Erick Ochieng for SportPesa News
The 16th edition of the competition will start and end at Railways Club on Sunday due to closure of Nyayo National Stadium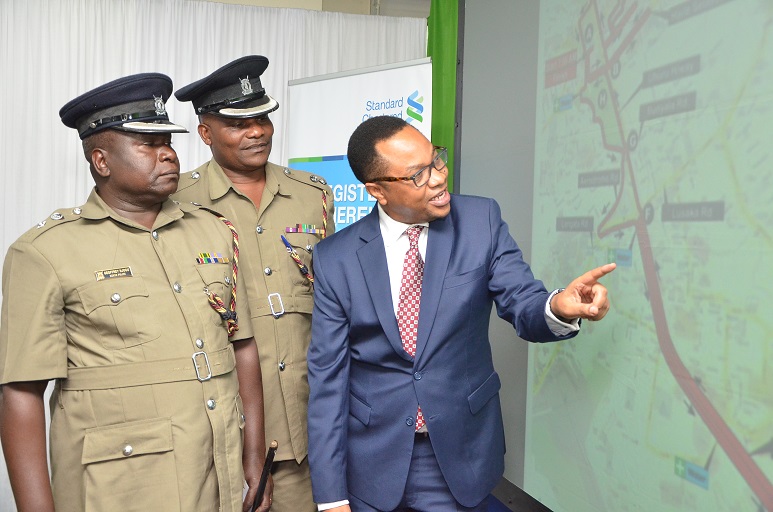 Austria based Dennis Kipkorir is ready to improve on his 13th place finish last year in men's half marathon

Apart from 21km, other categories in contention are 10km, 42km, 21km wheelchair (all men and women) and the 5km family run
Beijing Marathon champion, Valary Jemeli Aiyabei, is also not ready to relinquish her title as she prepares to defend the women's half marathon title on Sunday
This year's edition has attracted over 20 elite athletes including the 2016 Verona Marathon runners-up, Abraham Limo,2017 Standard Chartered Hong Kong Marathon second finisher, Julius Kipyego Keter,Edinburg Marathon champion and Julius Kiplagat Korir
NAIROBI, Kenya- Austria based Dennis Kipkorir is ready to improve on his 13th place finish last year in men's half marathon at the 16th edition of Standard Chartered Nairobi Marathon on Sunday.
The 2016 Höhenstrassenlauf Vienna Marathon champion has been training at Cheriang Athletics Camp in Bomet County ahead of the annual city race whose proceeds goes to the Seeing Is Believing charity.
"I was not in shape last season, but this time around, I'm fit and ready. I feel my body is in (good) shape," Kipkorir told SportPesa News on Thursday.
Kipkorir, who finished 21st at the Kabarak Half Marathon in July, is aiming for a podium finish at the competition that has attracted 18,000 participants.
Apart from 21km, other categories in contention are 10km, 42km, 21km wheelchair (all men and women) and the 5km family run.
"I will be going for the top honours because I want the money, but first or second runners-up position will be highly welcomed," he underlined.
The 33-year-old will shift focus on Athletics Kenya National Cross-Country encounter in December as he prepares to resume road races across Europe in 2019.
"I'm also looking for a new manager to make my involvement in contests abroad successful," Kipkorir underscored.
Beijing Marathon champion, Valary Jemeli Aiyabei, is also not ready to relinquish her title as she prepares to defend the women's half marathon title on Sunday.
Those intending to dethrone her should brace for a bruising battle following her unrivaled victory in China (2:21:38) on September 16, 2018.
"I have managed to be in form since my victory in Beijing last month. This is the same spirit I'll exude at the weekend," Aiyabei, who ups her training in Iten, emphasized.
Elite athletes

Aiyabei shook the world when she set unofficial world record in women's 30Km (1:38:19) in Prague, Czech Republic in May last year.
"This year too has been so wonderful. I have bagged two races and came second in a similar number.
"I won the Kabarak and Beijing and was runners-up in Nagoya and Gifu marathons.
"So I want to close 2018 in style by winning the Nairobi marathon this week," she accentuated.
Aiyabei is also praying hard to make the national team cut for the IAAF World Championships in Doha, Qatar next year.
This year's edition of Standard Chartered Nairobi Marathon has attracted over 20 elite athletes including the 2016 Verona Marathon runners-up, Abraham Limo, 2017 Standard Chartered Hong Kong Marathon second finisher, Julius Kipyego Keter,Edinburg Marathon champion and Julius Kiplagat Korir.
Others are 2016 Nottingham Marathon champion, Barnaba Kipkoech, 2017 Napoli City Marathon Half marathon winner, Michael Kipkemboi, 2012 Moshi Half Marathon victor, Henry Letting and Kenneth Cheserek who triumphed in the 2015 Nike Discovery Half Marathon
The race will start and end at the Nairobi Railways Club following closure of Nyayo Stadium that is currently under repairs.