UBO Champion Achieng Targets Unbeaten Wolmarans' Scalp
Nov 07 - by Erick Ochieng for SportPesa News
Kenyan will face the South African in a non-title fight in Brakpan on December 7 seeking victory for a shot at a world title next year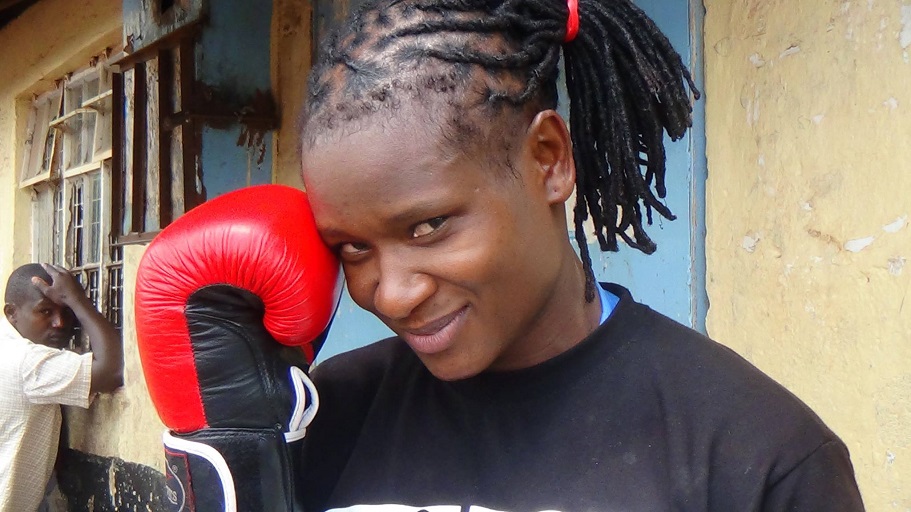 Achieng will test her skills against the unbeaten South African who boasts of an imposing record of four wins with two knockouts
Following her last fight against another South African Bonita van Jaarsveld that produced victory on September 21, in Johannesburg, Achieng feels she needs to be more offensive than ever
Decorated Achieng, who turned professional on August 9, 2008, is a former East and Central African Professional Boxing Federation Female Featherweight champion, a crown she won on September 1, 2012 and successfully defended three months later
NAIROBI, Kenya- Universal Boxing Organization (UBO) Inter Continental Female Lightweight champion, Sarah Achieng, will take on Hedda Wolmarans in a six-round Super lightweight non-title bout in Carnival City Casino in Brakpan, South Africa on December 7.
Achieng will test her skills against the unbeaten South African who boasts of an imposing record of four wins with two knockouts.
"I want to stop her winning streak, so I'm training very hard to achieve this," Achieng, who trains at the dusty Kariobangi Social Hall in Nairobi, told SportPesa News on Wednesday.
"I have been preparing for three weeks now, been focusing on power lifting to add stamina and working on my ring movement and distance control," she underlined.
The fighter, whose tale of the tape stands at 12 wins including six knockouts and two losses, has been combing the internet looking for Wolmarans video clips to study ahead of the slugfest to no avail.
"I have gone to all her social media pages and YouTube but can't get any, the only thing I know about her is that she is a southpaw, this means my game plan has to change," Achieng underscored.
More offensive
Following her last fight against another South African Bonita van Jaarsveld that produced victory on September 21, in Johannesburg, Achieng feels she needs to be more offensive than ever.
"After analysing the hard battle with Jaarsveld, I resolved to string together my punches to deny my opponents breathing space. I just wants to complete my work so early in the ring," she emphasised.
Victory against Wolmarans will give Achieng a chance to go for a world title next year.
According to her promotion body, Bigger Than Life Entertainment under renowned America promoter, Ejay Mathews, if a pugilist wins two non-title fights in the on going Making Of A Champion Series, they qualify to compete for a global belt.
"I won against Jaarsveld; it's my prayer that I will defeat Wolmarans to seal my quest for a title fight. Winning this will boost my record and give me a chance to land lucrative," she said.
Decorated Achieng, who turned professional on August 9, 2008, is a former East and Central African Professional Boxing Federation Female Featherweight champion, a crown she won on September 1, 2012 and successfully defended three months later.