Tundo Off To Zambia To Flex For Record Sixth Safari Rally Title Attempt
28th May 2019 - by Mutwiri Mutuota
The five-time winner will make his debut in Ndola next month that is also part of the Africa Rally Championship as a springboard to race for history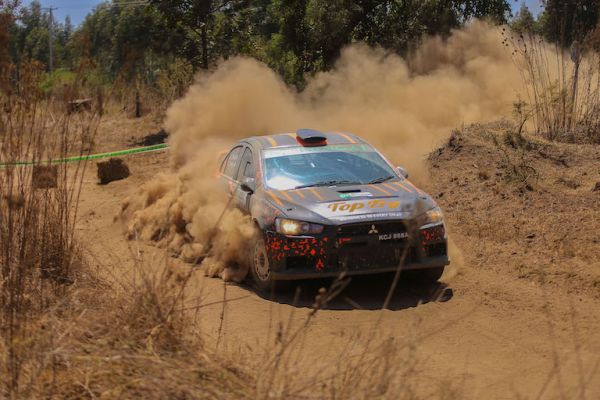 SUMMARY
"I'm going to enjoy Zambia as there is no pressure for any championship, apart from the Kenya pride factor. The car is on the road as we are speaking. It will be my first time in Zambia rallying so really looking forward to the experience
The 'Flash' won his first Safari title in 2004, two years after it was stripped of its status as a global circuit round in a Subaru Impreza before he and his trusted navigator, Tim Jessop added four further titles in 2009, 2011, 2012 and most recently, last year
Once billed as the 'world's toughest rally' the Safari was stripped of its WRC status in October 2002 with this year's edition set to be a Candidate Event where motor sport governing body the FIA will give or deny the green light for the country to return to the elite global circuit
NAIROBI, Kenya- Local ace Carl 'Flash' Tundo will be attempting to score a record-breaking sixth victory during the ARC Safari Rally Kenya in July as the event marks its running as a Candidate Event for a possible return to the World Rally Championship (WRC) next year.
The five-time Safari winner will make his debut at Zambia International Rally in Ndola next month that is also part of the Africa Rally Championship as a springboard to race for history in the Safari.
"I'm going to enjoy Zambia as there is no pressure for any championship, apart from the Kenya pride factor. The car is on the road as we are speaking. It will be my first time in Zambia rallying so really looking forward to the experience.
DO NOT MISS: Safari Rally Slotted In 2020 World Rally Championship Pre-Calendar
"I'm grateful to Menengai Oil for giving me the opportunity to do so. I will only do the Safari after that as far as ARC goes. Will do my best to get a sixth win but anything can happen so for now I will just prepare properly.
"This drive in Zambia will take away some of the cobwebs before then," the affable wheat farmer who hails from Nakuru said ahead of his trip to Ndola.
Tundo and late legend Shekhar Mehta are tied on the all-time Safari honours list with the latter taking the title in 1973, 79, 80, 81 and 82 when it was part of the WRC and famously known as the World's Toughest Rally.
Global circuit
The 'Flash' won his first Safari title in 2004, two years after it was stripped of its status as a global circuit round in a Subaru Impreza before he and his trusted navigator, Tim Jessop added four further titles in 2009, 2011, 2012 and most recently, last year.
DO NOT MISS: Jasmeet Chana To Step Up Safari Preparations With Kajiado Test Drive
Mehta, one of the drivers widely acclaimed as the best Safari driver of all time, won it for the first time in with Lofty Drews in a Datsun 240Z, in 79 and 80 with Mike Doughty in a Datsun 160J and again with Doughty in 81 and 82 in a Nissan Violet GT.
The Gomes Zambia International Rally is the third round of the ARC and will take place from June 7 to 9.
Reigning back to back ARC champion, Kenya's Manvir Baryan tops log after winning Rallye Bandama of Ivory Coast and finishing second I'm the York Rally of South Africa (formerly Sasol Rally).
DO NOT MISS: This Is Why 'Naughty' Neymar Was Dropped As Brazil Captain
Kenya is only a breath away from returning to the WRC calendar after the legendary Safari Rally was listed in the 2020 pre-calendar pending the final draft.
Once billed as the 'world's toughest rally' the Safari was stripped of its WRC status in October 2002 with this year's edition set to be a Candidate Event where motor sport governing body the FIA will give or deny the green light for the country to return to the elite global circuit.
Local rally ace, Carl 'Flash' Tundo. PHOTO/Courtesy