Top Five Stories From Tuesday You Must Read Today
Apr 03 - by Mutwiri Mutuota for SportPesa News
Wolves eat Manchester United yet again, SportPesa Racing Point Formula 1 team eyes improvement at Chinese Grand Prix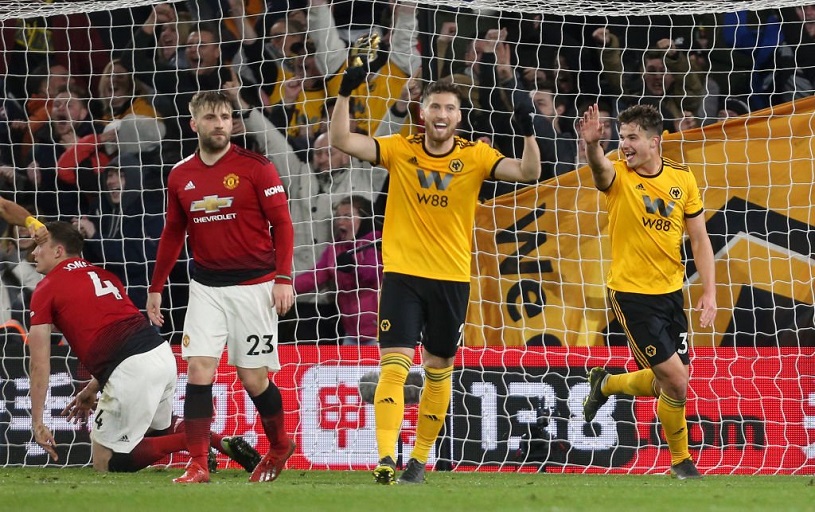 The thrilling Bahrain Grand Prix saw the launch of a formidable partnership between SportPesa and DStv that is set to transform how Formula 1 is viewed in Kenya following the resounding success of the Kengeles restaurant activation in Nairobi on Sunday
Still on Bahrain, SportPesa Racing Point Formula 1 Team duo of Sergio Perez and Lance Stroll believe they can lead their cars to the top 10 or higher in the forthcoming Chinese Grand Prix in Shanghai in a couple of weeks time
To close the top five stories on SportPesa News from Tuesday you must read today, Lionel Messi's insane free-kick sparked a late revival that demonstrated according to Luis Suarez who salvaged a thrilling 4-4 draw at the death for Barcelona away to Villareal their desire to retain the Spanish La Liga title. Dig in
NAIROBI, Kenya- 'Can we play you every week?' That was the chant Wolverhampton Wanderers FC fans echoed around the Molineux on Tuesday night after they beat 10-man Manchester United FC 2-1 to inflict a first defeat on new manager, Ole Gunnar Solskjaer since his permanent appointment.
The thrilling Bahrain Grand Prix saw the launch of a formidable partnership between SportPesa and DStv that is set to transform how Formula 1 is viewed in Kenya following the resounding success of the Kengeles restaurant activation in Nairobi on Sunday.
Still on Bahrain, SportPesa Racing Point Formula 1 Team duo of Sergio Perez and Lance Stroll believe they can lead their cars to the top 10 or higher in the forthcoming Chinese Grand Prix in Shanghai in a couple of weeks time.
New IAAF World Cross Country Championships senior men 10km champion, Joshua Cheptengei of Uganda declared his intent to emulate British distance running super star, Sir Mo Farah by winning the 5000m and 10000m double at the forthcoming outdoor world championships in Doha.
To close the top five stories on SportPesa News from Tuesday you must read today, Lionel Messi's insane free-kick sparked a late revival that demonstrated according to Luis Suarez who salvaged a thrilling 4-4 draw at the death for Barcelona away to Villareal their desire to retain the Spanish La Liga title. Dig in.
Landmark SportPesa, DStv Partnership Brings Formula 1 Alive In Nairobi
NAIROBI, Kenya- Formula 1 viewing in Kenya will never be the same again if the roaring success of the first-ever activation brought by the formidable partnership between technology and entertainment business SportPesa and video entertainment provider MultiChoice Kenya through their DStv brand is anything to go by.
Media, entertainment celebrities and captains of industry joined devoted local Formula 1 fans and other local petrol heads to watch Sunday's Gulf Air Bahrain Grand Prix at the popular Kengeles Lavington restaurant in Nairobi in a one-of-a-kind-party that left everyone involved yearning for more. READ MORE
On To The Next: SportPesa Racing F1 Team Eyes Chinese GP Improvement
NAIROBI, Kenya- SportPesa Racing Point Formula 1 Team drivers, Sergio Perez and Lance Stroll believe they can power both cars to finish inside the top 10 at the Chinese Grand Prix in Shanghai on April 14.
Perez and Stroll finished 10th and 14th in Bahrain on Sunday- with the former scoring his first point for his team- having been forced to battle from the back of the grid due to mechanical problems that affected their cars during qualifying. READ MORE
Wolves Eat Up 10-Man United, Watford Send Fulham Packing
LONDON, United Kingdom- Ashley Young's needless dismissal and Chris Smalling's farcical own goal sent Manchester United crashing to a damaging 2-1 defeat against Wolves on Tuesday.
Ole Gunnar Solskjaer's side blew a chance to move into third place in the Premier League as they squandered the lead in a disappointing display at Molineux. READ MORE
I Want To Do A Mo Farah In Doha, World Cross King Cheptengei Roars
AARHUS, Denmark- Winning the world cross-country title meant a lot to Joshua Cheptegei. It was redemption for his melt-down at home in Kampala two years ago.
It was Uganda's first senior win at the IAAF World Cross Country Championships. And he led his team to a gold medal which was another first. READ MORE
We Have Shown How Bad We Want The Title: Suarez After Barca Comeback
MADRID, Spain- Lionel Messi and Luis Suarez led Barcelona to a stunning comeback against Villarreal on Tuesday and may have ensured there will be no return for Atletico Madrid in La Liga's title race.
Atletico play Barca at the Camp Nou on Saturday and were given fresh hope of a resurgence when struggling Villarreal, inspired by the brilliant Santi Cazorla, led the Catalans 4-2 going into the final minute. READ MORE