Top Five Stories From Tuesday You Must Read Today
26th March 2019 - by Louis Kalinga
Tanzanian boxing sensation Hassan Mwakinyo and Taifa Stars rewarded by President Magufuli, Migne backs Patrick Matasi after blunder in Ghana AFCON qualifier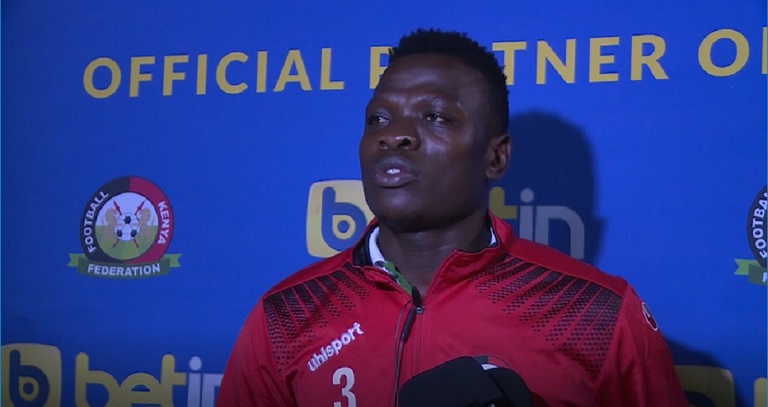 SUMMARY
Tanzania rising boxing sensation, Hassan 'Champez' Mwakinyo and members of the country's national football team, Taifa Stars were on Monday rewarded by being promised pieces of land by President Dr. John Pombe Magufuli
London 2012 Olympics silver medallist, Priscah Jeptoo and Vincent Rerimoi claimed a Kenyan double at the 44th edition of the Stramilano Half Marathon in Milan on Sunday
Sebastien Migne declined to blame their Saturday 0-1 defeat to Ghana on goal-keeper Patrick Matasi as he rued the missed chance of closing their memorable 2019 Africa Cup of Nations Cup qualifying campaign on a resounding note

NAIROBI, Kenya- Bringing Las Vegas to Kenya. That was the main theme of Nairobi Fight Night 2, a sizzling festival that attracted the biggest crowd ever witnessed for a boxing event in the country's history on Saturday (March 23).
Tanzania rising boxing sensation, Hassan 'Champez' Mwakinyo and members of the country's national football team, Taifa Stars were on Monday rewarded by being promised pieces of land by President Dr. John Pombe Magufuli for their stirring victories over the weekend.
In Athletics, London 2012 Olympics silver medallist, Priscah Jeptoo and Vincent Rerimoi claimed a Kenyan double at the 44th edition of the Stramilano Half Marathon in Milan on Sunday.
Harambee Stars head coach, Sebastien Migne declined to blame their Saturday 0-1 defeat to Ghana on goal-keeper Patrick Matasi as he rued the missed chance of closing their memorable 2019 Africa Cup of Nations Cup qualifying campaign on a resounding note.
Here are the top five stories from Monday compiled by SportPesa News that you must read today:
This Is How Nairobi Fight Night 2 Brought Las Vegas To Kenya
NAIROBI, Kenya- Bringing Las Vegas to Kenya. That was the main theme of Nairobi Fight Night 2, a sizzling festival that attracted the biggest crowd ever witnessed for a boxing event in the country's history on Saturday (March 23). Home girl, Fatuma 'Iron Fist' Zarika retained her World Boxing Council (WBC) Super Bantamweight in another 3-0 unanimous victory over Zambian challenger Catherine Phiri after a bruising 10-round contest that was the only bout in the five on the cards that lasted the distance. READ MORE
President Magufuli Rewards Mwakinyo With Land For Gonzalez Victory
DAR-ES-SALAAM, Tanzania- Tanzania rising boxing sensation, Hassan 'Champez' Mwakinyo and members of the country's national football team, Taifa Stars were on Monday rewarded by being promised pieces of land by President Dr. John Pombe Magufuli for their stirring victories over the weekend that brought pride to a nation. Mwakinyo sent seasoned Argentine Sergio Eduardo 'El Tigre' Gonzalez to retirement with a fifth round technical knockout during their men Super Welterweight contest that was the main under card of Nairobi Fight Night 2 on Saturday night. READ MORE
Jeptoo Seals Stramilano Half Kenyan Double On Maternity Leave Return
MILAN, Italy- London 2012 Olympics silver medallist, Priscah Jeptoo and Vincent Rerimoi claimed a Kenyan double at the 44th edition of the Stramilano Half Marathon in Milan on Sunday. Held in warm weather conditions with a temperature of 22C, Jeptoo returned from a two-year maternity break to win the women's race in 1:08:26. READ MORE
Stars Coach Migne: Goal Keeper Matasi Not To Blame For Ghana Defeat
NAIROBI, Kenya- Harambee Stars head coach, Sebastien Migne declined to blame their Saturday 0-1 defeat to Ghana on goal-keeper Patrick Matasi as he rued the missed chance of closing their memorable 2019 Africa Cup of Nations Cup qualifying campaign on a resounding note. Kenya had already qualified to return to the AFCON ahead of their final Group F fixture at the Ohene Djan Stadium in Accra and were on course to top the pool before winger Caleb Ekuban broke free in the 83rd minute to score the winner for the Black Stars in a result that lifted them to the summit on nine points, two ahead of Kenya in the final standings. READ MORE
Snow, Indiza Headline Nyali Road To The Masters Deep Field
NAIROBI, Kenya- Safari Tour champion, Greg Snow, long-hitting Dismas Indiza and David Wakhu are among the top local professionals headed for the second round of the KCB Road To The Masters Series that will tee off at the Par 72 Nyali Golf and Country Club on March 29 and 30. CJ Wangai, who is also the Professional Golfers of Kenya (PGK) Captain, Royal Golf Club's Eric Ooko and Justus Madoya who recently made the cut in the European Tour 2019 Magical Kenya Open, Windsor resident pro Rizwan Charania and his Muthaiga counterpart Nelson Mudanyi are other top players who will field in Nyali. READ MORE