Top Five Stories From Tuesday You Must Read Today
Mar 20 - by Mutwiri Mutuota for SportPesa News
Phiri arrives to topple Zarika from WBC Super bantamweight crow, Emerging Stars face Sudan Tokyo 2020 qualifying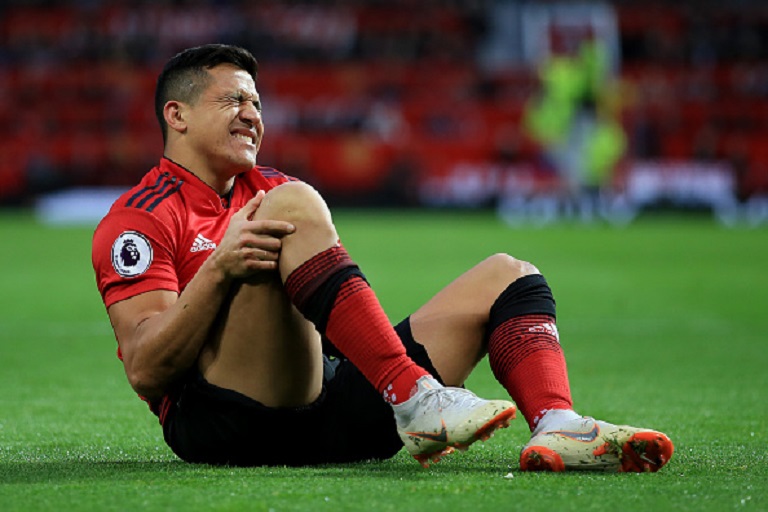 In football, Emerging Stars, the national under 23 team are gearing to fashion a great result against Sudan on Wednesday night with SportPesa Premier League sides Kariobangi Sharks FC and Sofapaka FC aces, Sydney Lokale and John Avire leading the side
To round off the top five stories on SportPesa News from Tuesday that you must read today, Manchester United FC flop, Alexis Sanchez is still hoping to make an impact at Old Trafford
NAIROBI, Kenya- The arrival of Zambian female boxing light Catherine Phiri in Nairobi was another key occasion in the countdown to Saturday's Nairobi Fight Night two were she is hoping to dislodge Fatuma 'Iron Fist' Zarika the home favourite from her World Boxing Council women's Super bantamweight title.
In football, Emerging Stars, the national under 23 team are gearing to fashion a great result against Sudan on Wednesday night with SportPesa Premier League sides Kariobangi Sharks FC and Sofapaka FC aces, Sydney Lokale and John Avire leading the side.
After the resounding success of the inaugural Safari Tour Golf Series, organisers announced the road to the 2020 Magical Kenya Open that has gone regional will tee off in April while seasoned Collins Injera is among the top players who have resumed training with national sevens side Shujaa after their dispute with the Kenya Rugby Union was resolved.
To round off the top five stories on SportPesa News from Tuesday that you must read today, Manchester United FC flop, Alexis Sanchez is still hoping to make an impact at Old Trafford.
Nairobi Fight Night 2: Confident Phiri Arrives Ready To Challenge World Champ Zarika
NAIROBI, Kenya- Zambian boxer Catherine Phiri arrived in Nairobi early Tuesday morning full of confidence ahead of her title bout against World Boxing Council Super Bantamweight champion Fatuma Zarika.
Her trainer Michael Zulu and promoter Christopher Malunga accompanied Phiri, as she jetted into the Jomo Kenyatta International Airport for a second run at the coveted world title. READ MORE
Road To Tokyo Olympics: Lokale, Avire To Steer Kenya Against Sudan In First Leg
KHARTOUM, Sudan- Kenya's Emerging Stars are looking forward to carry on with the good run in the Tokyo 2020 Olympics qualifiers as they take on Sudan at the Al-Merrikh Stadium on Wednesday night.
Kariobangi Sharks FC talisman Sydney Lokale and John Avire of Sofapaka will steer the team against the hosts in the contest that also doubles as Confederation of African Football (CAF) U-23 qualifier. READ MORE
Magical Kenya Open Qualifier Set To Tee Off In April
NAIROBI, Kenya- The 2019/2020 Safari Tour Golf Series is set to tee off next month following conclusion of this years Magical Kenya Open Championship which was bagged by 22-year-old Italian professional golfer, Guido Migliozzi at Karen Golf and Country Club in Nairobi on Sunday.
Kenya will use the tour circuit to qualify players who will represent the country in next year's Kenya Open competition. READ MORE
Injera Among Top Kenya Shujaa Players Back In Training For World Series
NAIROBI, Kenya- The Kenya Rugby Union (KRU) said on Tuesday it had reached an agreement with seven dissenting players to return to the national team for the remainder of the World Sevens Series season.
Kenya have been forced to field a team of inexperienced players in the opening six rounds, after the KRU and the senior squad members failed to strike a deal over new salary contracts before the start of the campaign. READ MORE
Alexis Sanchez Determined To Succeed At Manchester United
LONDON, United Kingdom - Manchester United forward Alexis Sanchez is determined to succeed at the club and says he still believes in himself despite a disappointing first year at Old Trafford.
The Chile international, who is likely to be sidelined for another month with a knee injury, has endured a frustrating time since his move from Arsenal in January 2018. READ MORE