Top Five Stories From Tuesday You Must Read Today
2nd January 2019 - by Louis Kalinga
Harry Kane maintains New Year's Day goal-scoring form, Djokovic wins in just 55 minutes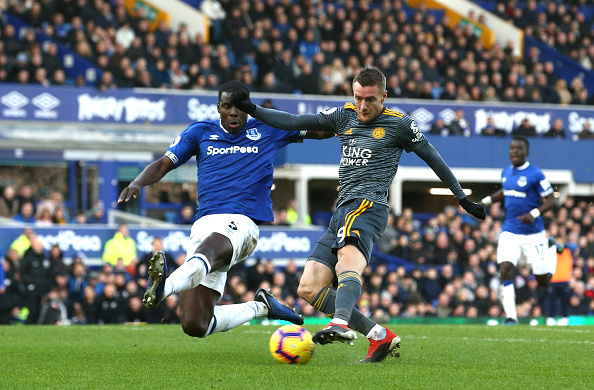 SUMMARY
Everton went down to a single-goal defeat in their opening game of 2019, with Jamie Vardy's 58th-minute goal banking all three points for Leicester City
Hull City FC's winning run rolled on into 2019 as they kicked off the new year in style with a 6-0 thrashing of Bolton Wanderer's FC at the KCOM Stadium
Novak Djokovic took just 55 minutes to claim his first win of the 2019 season, brushing aside Damir Dzumhur 6-1, 6-2 in the Qatar Open first round on Tuesday

NAIROBI, Kenya- Everton went down to a single-goal defeat in their opening game of 2019, with Jamie Vardy's 58th-minute goal banking all three points for Leicester City.
The players in France's football team which last year won the World Cup, on Tuesday were awarded the the Legion of Honour in the new year's honours list.
Hull City FC's winning run rolled on into 2019 as they kicked off the new year in style with a 6-0 thrashing of Bolton Wanderer's FC at the KCOM Stadium on Tuesday afternoon.
Lastly, England striker Harry Kane got himself into the record books again as Tottenham Hotspur started 2019 in style outclassing Cardiff City to prevail 3-0 on Tuesday.
Here are the top five stories from Tuesday compiled by SportPesa News that you must read today:
Jamie Vardy Strike Gives Leicester Victory Over Everton
LIVERPOOL, United Kingdom- Everton went down to a single-goal defeat in their opening game of 2019, with Jamie Vardy's 58th-minute goal banking all three points for Leicester City. Vardy latched onto Ricardo Pereira's pass to shoot low into the net and hand his side an unlikely advantage after Everton had fashioned the game's better openings. READ MORE
French World Cup Champions Receive State Commendation Honour
PARIS, France- The players in France's football team which last year won the World Cup, on Tuesday were awarded the the Legion of Honour in the new year's honours list. The 23 players, including star strikers Kylian Mbappe and Antoine Griezmann, each received France's top medal for their part in beating Croatia in the World Cup final in Moscow. READ MORE
Six-Star Hull City Demolish Bolton To Stretch Winning Streak
HULL, United Kingdom- Hull City FC's winning run rolled on into 2019 as they kicked off the new year in style with a 6-0 thrashing of Bolton Wanderer's FC at the KCOM Stadium on Tuesday afternoon. Kamil Grosicki got things up and running with a first half opener before three goals in five second minutes wrapped the game up. Evandro grabbed his second goal of the season, Grosicki doubled his afternoon's tally and Chris Martin scored his first for the Club as the Tigers ran riot. Jarrod Bowen added his 11th of the campaign before Nouha Dicko put the icing on the cake of a fifth successive victory. READ MORE
Djokovic Serves Up First Win Of The Year In Just 55 Minutes
DOHA, Qatar- Novak Djokovic took just 55 minutes to claim his first win of the 2019 season, brushing aside Damir Dzumhur 6-1, 6-2 in the Qatar Open first round on Tuesday. The world number one showed he was intent on taking his form from last season into the new year with a totally dominant display against the Bosnian world number 47. READ MORE
Kane Maintains New Year's Day Goal Run In Spurs Win At Cardiff
CARDIFF, United Kingdom- Harry Kane got himself into the record books again as Tottenham Hotspur started 2019 in style outclassing Cardiff City to prevail 3-0 on Tuesday. Kane's third-minute opening goal is the fifth successive New Year's Day he has scored in the Premier League, equalling a record held by Andy Cole and Steven Gerrard. READ MORE