Top Five Stories From Tuesday You Must Read Today
21st November 2018 - by Mutwiri Mutuota
Olympic champion and world marathon record holder, Elius Kipchoge, on Tuesday inched a step closer to finishing a barnstorming year in emphatic fashion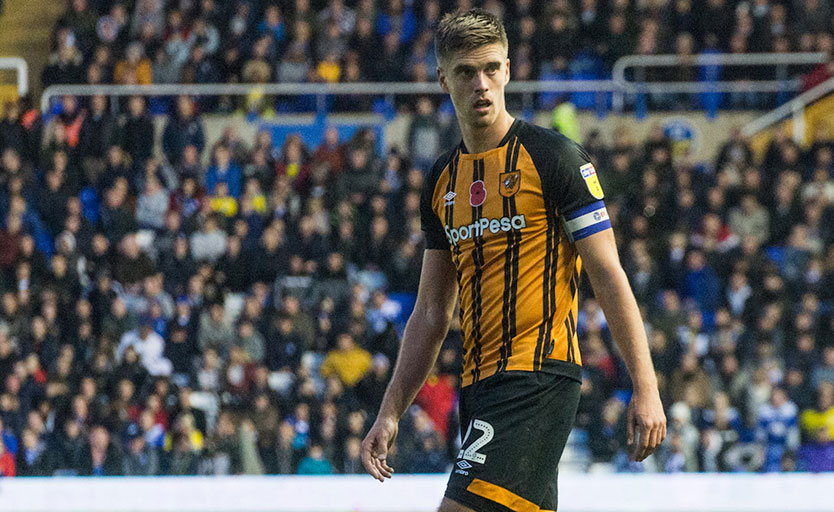 SUMMARY
Struggling South African Premier Soccer League side, Black Leopards FC welcomed Dylan Kerr as their new head coach and we ran three things the club can expect from the immediate former SportPesa Premier League champions Gor Mahia FC boss
Kenya Simbas XV outline their vision for the future despite the end of their 2019 Rugby World Cup dream at the Repecharge in Marseille
NAIROBI, Kenya- Olympic champion and world marathon record holder, Elius Kipchoge, on Tuesday inched a step closer to finishing a barnstorming year in emphatic fashion after being listed in the final shortlist of five for the IAAF World Male Athlete of the Year Award.
Struggling South African Premier Soccer League side, Black Leopards FC welcomed Dylan Kerr as their new head coach and we ran three things the club can expect from the immediate former SportPesa Premier League champions Gor Mahia FC boss.
Their 2019 Rugby World Cup dream may be over after losing two of their games at the Repecharge in Marseille but on Tuesday, Kenya Simbas XV stressed their desire to hit better heights moving forward.
Internationally, there was a double offering of The Shirt exclusive series starring Hull City FC captain, Markus Henriksen and Southampton FC striker, Charlie Austin to round off the top five stories on SportPesa News from Tuesday you must read today.
Kipchoge Edges Closer To Be Crowned IAAF Male Athlete Of The Year
NAIROBI, Kenya- Olympic champion Eliud Kipchoge could yet end a phenomenal year as the 2018 IAAF World Male Athlete of the Year after making the final shortlist announced on Tuesday. In a statement, the world governing body confirmed that Kipchoge made the line up that has five athletes, who represent five countries from four Area associations who have illustrated excellence across nearly all athletics disciplines in 2018. READ MORE
Three Things Black Leopards Can Look Forward To From Ex-Gor Coach Kerr
NAIROBI, Kenya- The message on their Twitter account was simple. "Welcome coach Dylan Kerr." With that, struggling Premier Soccer League (PSL) side, Black Leopards FC confirmed the arrival of immediate former SportPesa Premier League champions, Gor Mahia FC coach to be their new manager. READ MORE
Kenya Simbas Ready To Roar Despite RWC Qualifying Miscarriage
PARIS, France- The one sport that has been associated with Kenya for decades is middle-distance running but their 15-a-side rugby side are taking strides to change that. Kenyan athletes are reigning Olympic champions in four track events as well as marathon title holders in both the men's and women's races and they have amassed more than a century of medals at various games since Tokyo in 1964. READ MORE
The Shirt With: Hull City Captain Markus Henriksen
NAIROBI, Kenya- Ask any young, aspiring footballer anywhere in the world where they would wish to play their professional career and England would rank top if not among the first destinations of choice. Millions of kids kicking a football in established academies or rough streets in all six continents dream of getting an opportunity to play at the highest level of football in Britain, the land that invented the beautiful game as we know it. READ MORE
The Shirt With: Southampton Striker Charlie Austin
NAIROBI, Kenya- Considered as one of the late bloomers in modern day English football, forward Charlie Austin has established himself as a reliable goal source for his club, Southampton FC. Austin did not have it easy as he began his quest to make it as a professional footballer. He spent his youth career at Reading FC until that came to an abrupt end. READ MORE