Top Five Stories From Tuesday You Must Read Today
7th November 2018 - by Mutwiri Mutuota
Everton outclass Gor in historic Goodison Park tie, Barca punch last 16 slot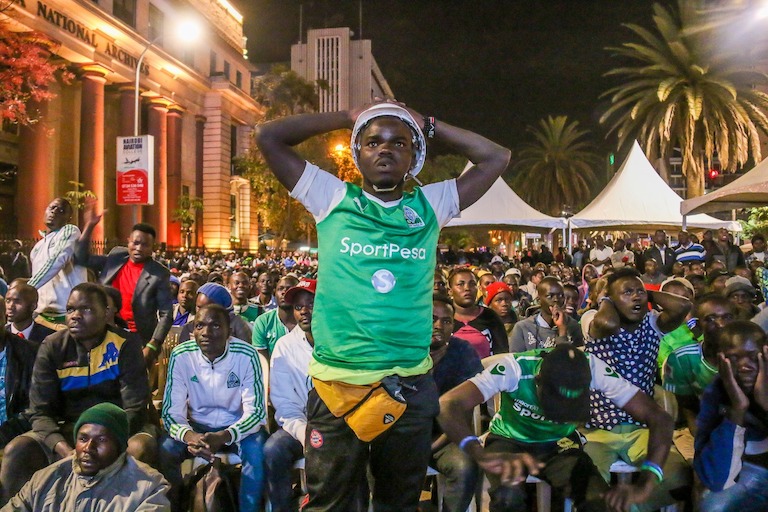 SUMMARY
SportPesa News was right at the thick of the action covering the pre to post-match events from Liverpool and its all here to go through
To round off the top five stories on this site you should read today from Tuesday, FC Barcelona booked their place in the last 16 of the UEFA Champions League despite being denied by Inter Milan at the San Siro
NAIROBI, Kenya- Tuesday was all about history at Goodison Park where hosts Everton FC outclassed Gor Mahia FC 4-0 in a SportPesa Trophy clash as a whole nation watched the momentous occasion unfold.
SportPesa News was right at the thick of the action covering the pre to post-match events from Liverpool and its all here to go through.
To round off the top five stories on this site you should read today from Tuesday, FC Barcelona booked their place in the last 16 of the UEFA Champions League despite being denied by Inter Milan at the San Siro.
Effervescent Everton Nail Gor To The Cross In Historic Goodison Clash
LIVERPOOL, England- Gor Mahia FC sailed in uncharted waters when facing the might of Everton FC as the first East African club to face an English Premier League club on Tuesday night in a historic experience that ended in a 0-4 defeat. Substitute Broadhead Nathan and Oumar Niasse scored twice in as many minutes to add the gloss on a superlative Everton performance after Ademola Lookman and Kieran Dowell struck in the first half at Goodison Park. READ MORE
Landmark Everton, Gor Clash Draws Record Numbers In Kenya
NAIROBI, Kenya- Thousands of Kenyan football fans thronged at various joints in the capital Nairobi to watch domestic champions, Gor Mahia FC dare the might of English Premier League (EPL) high-fliers Everton FC in a landmark SportPesa Trophy encounter at Goodison Park on Tuesday night. With millions others glued on TVs in their homes, others opted to keep a breast with the historic fixture on YouTube and social media platforms to soak in a historic moment in the country's football. READ MORE
Kerr's Ex-Teammates Arrive In Liverpool To Support Gor
LIVERPOOL, United Kingdom- Gor Mahia FC head coach Dylan Kerr received a morale boost on Tuesday morning when his former teammates during his playing days as a right back arrived in Liverpool to offer his side support during their face-off with Everton FC at Goodison Park. The record 17-time Kenyan champions will crown their pioneering tour to the UK later Tuesday starting at 7pm local time (10pm EAT) when they face the high-flying Blues who have been crowned English league winners on nine occasions. READ MORE
Face Everton Test With 'Cojones' Raila Challenges Gor Mahia
LIVERPOOL, United Kingdom- As the Gor Mahia FC players settled down to have dinner at their hotel after a busy day out in Liverpool on Monday night, nothing had prepared them to the pleasant surprise that awaited them. Lots of conversation about the days' activities was going round the tables as they shared their last supper before the landmark fixture against nine-time English champions, Everton FC. READ MORE
Messi-Less Barcelona Punch Last 16 Ticket In Inter Draw
MILAN, Italy- Barcelona qualified for the knockout stage of the Champions League despite Mauro Icardi snatching a late 1-1 draw for Inter Milan at the San Siro on Tuesday night. Icardi struck in the 87th minute to grab the draw just four minutes after a neat curling strike from substitute Malcom gave Barca the lead. READ MORE