Top Five Stories From Thursday You Must Read Today
Feb 22 - by Louis Kalinga for SportPesa News
SportPesa FC edged by Bunge FC in a friendly at the Kasarani Stadium, Arsenal book place in Europa last 16 after BATE victory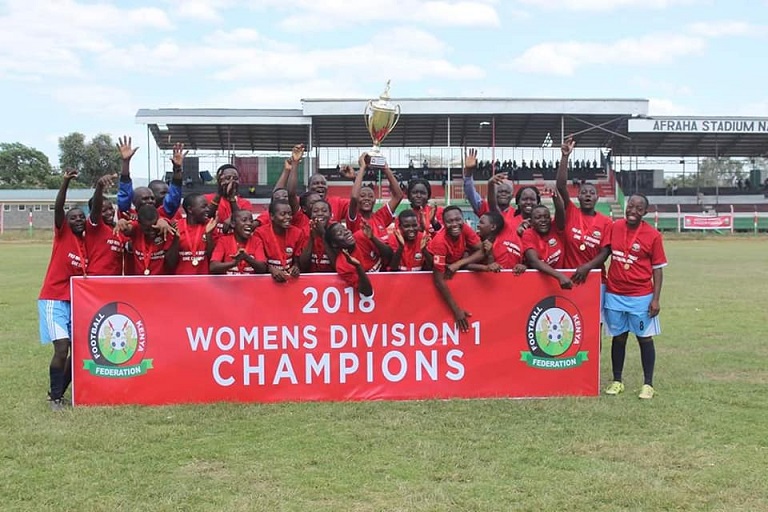 SportPesa FC gave Bunge FC a run for their money on Thursday evening at Moi International Sports Center Kasarani in Nairobi before surrendering to a narrow 5-4 reverse after extra time
Arsenal FC booked place in the last-16 of the Europa League with a comfortable 3-0 (3-1 Agg) victory against BATE Borisov on Thursday evening
Defending champions Vihiga Queens FC will kick off their Football Kenya Federation (FKF) Women Premier League title defense against Vihiga Leeds FC at Mumias Sports Complex on March 3

NAIROBI, Kenya- SportPesa FC gave Bunge FC a run for their money on Thursday evening at Moi International Sports Center Kasarani in Nairobi before surrendering to a narrow 5-4 reverse after extra time in a nine goal thriller.
In the Europa League, Arsenal FC booked place in the last-16 of the Europa League with a comfortable 3-0 (3-1 Agg) victory against BATE Borisov on Thursday evening.
Also, Chelsea thrashed visiting Malmo FF 3-0 at Stamford Bridge in London, England on Thursday night to book a berth in Europa Last 16 with a 5-1 aggregate.
Lastly, Breakdancing has been invited as a new sport by the organisers of the 2024 Paris Olympics, the head of the local organising committee said Thursday.
Here are the top five stories from Thursday compiled by SportPesa News that you must read today:
Brave SportPesa FC Run Bunge FC Close In Nine Goal Thriller
NAIROBI, Kenya- SportPesa FC gave Bunge FC a run for their money on Thursday evening at Moi International Sports Center Kasarani in Nairobi before surrendering to a narrow 5-4 reverse after extra time in a nine goal thriller. The sides had battled to a 4-4 draw in regulation before Ken Angwa scored for the law makers the winning goal in the cutthroat extra time. READ MORE
Clinical Arsenal Bury BATE To Sail Into UCL Last 16
LONDON, United Kingdom- Arsenal FC booked place in the last-16 of the Europa League with a comfortable 3-0 (3-1 Agg) victory against BATE Borisov on Thursday evening. If there were any early nerves at the prospect of Arsenal trying to overturn the first-leg deficit, they were soon dispelled when, after an opening blitz, the Gunners took the lead in the fourth minute. READ MORE
Kenya Women Football League Kick Off Has Been Delayed, Here Is The Reason
NAIROBI, Kenya- Defending champions Vihiga Queens FC will kick off their Football Kenya Federation (FKF) Women Premier League title defense against Vihiga Leeds FC at Mumias Sports Complex on March 3. At the same time, promoted sides Nyuki Starlets FC and Kibera Girls Soccer Academy FC will be up against Soccer Queens FC and Gaspo Youth FC in that order in their maiden top tier matches on the day. READ MORE
Odoi Shines As Chelsea Crush Ten-Man Malmo, Valencia Edge Celtic
PARIS, France- Chelsea thrashed visiting Malmo FF 3-0 at Stamford Bridge in London, England on Thursday night to book a berth in Europa Last 16 with a 5-1 aggregate. Ahead 2-1 from the first leg in Sweden, Chelsea had to wait until 10 minutes after the break for the first sign of excitement, Olivier Giroud tapping in the decisive goal of a humdrum encounter at Stamford Bridge. READ MORE
Why You Can Win Olympic Gold If You Are A Good Dancer
PARIS, France- Breakdancing has been invited as a new sport by the organisers of the 2024 Paris Olympics, the head of the local organising committee said Thursday. Skateboarding, climbing and surfing, which have already been added to the programme for the 2020 Tokyo Olympics, have been invited to return for the Paris Games. READ MORE